Marja Samsom Presenting Miss Kerr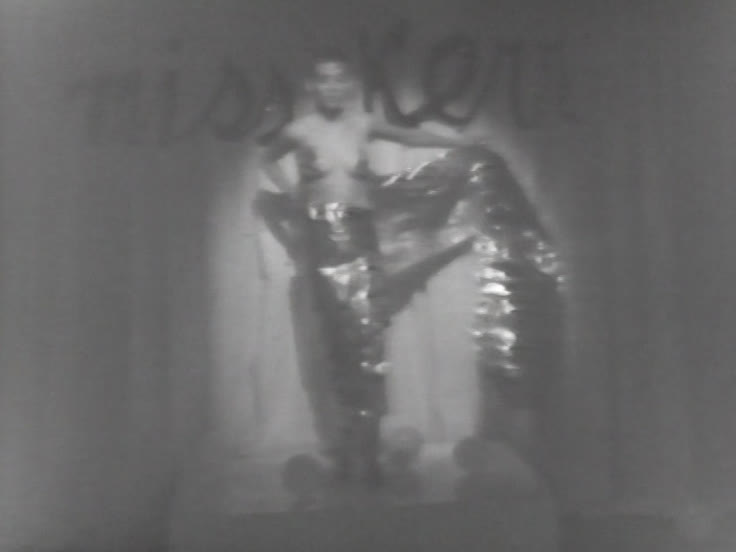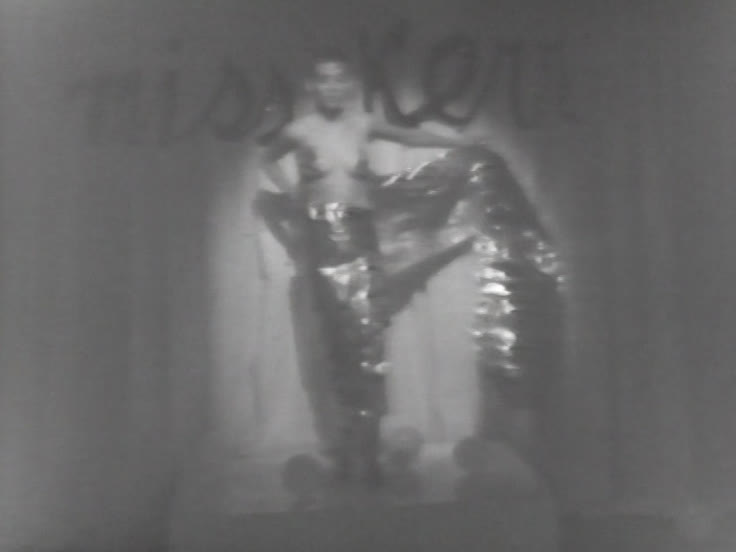 Unable to play video - your browser does not support any of the available video types.
For this performance, Samson transformed Gallery De Appel into a nightclub. The camera is focused on a small stage with curtains lit up by a spotlight. Then Samson, dressed only in aluminium foil, steps onto the stage from between the curtains. She slowly unwraps the layer of foil, and a small bikini of the same material becomes visible. Like a striptease dancer, she begins to dance provocatively to the music, and then disappears again. That Samson chose aluminium foil for this work is a reference to the housewife who lets her hair down just this once. She has taken the role of aluminium foil from the kitchen drawer, has 'dressed' herself in it, and is showing herself at her most provocative. A self-confident woman who is yearning for a turn in the spotlig…t, to show herself. In other works, Miss Kerr is, for example, playing naked with a vacuum cleaner; the housewife as a pin-up.
Read more...
Date: 1976
Length: 3'54''
Type: Video
Copyrights: All rights reserved (c) LIMA
Genre: performance (artwork genre)
Keywords: body, everyday life, feminism