Re-sculpted in Time: Sanatorium Zonnestraal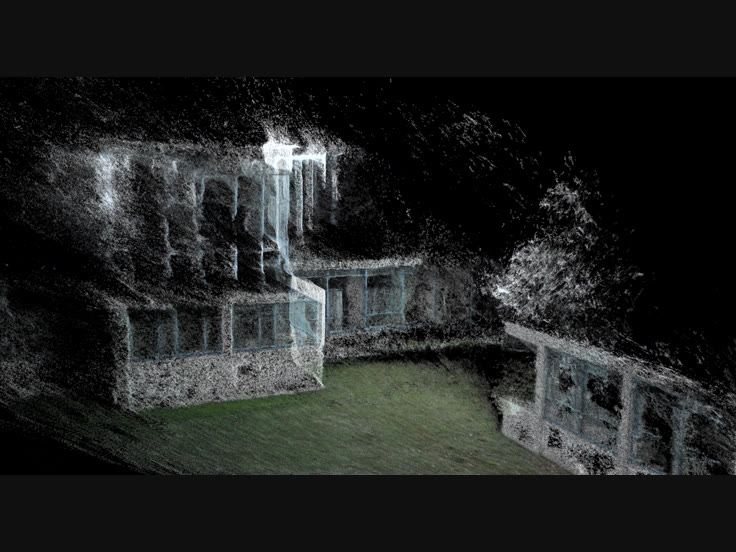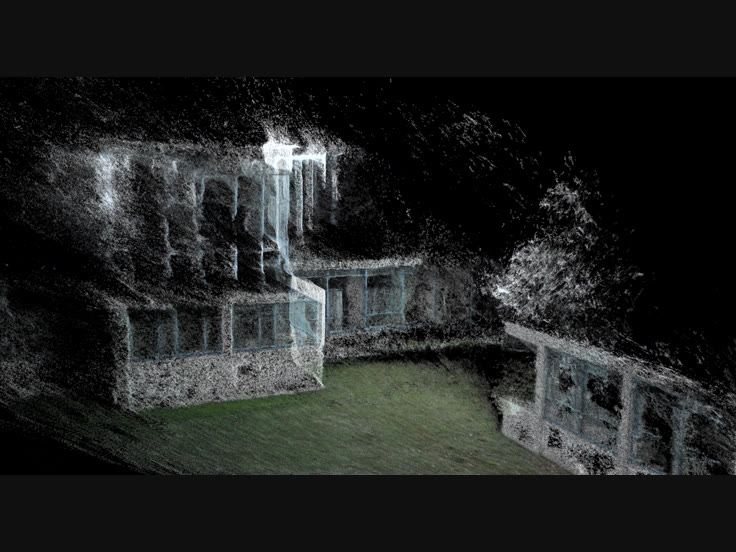 Unable to play video - your browser does not support any of the available video types.
Drifting between data and images and hovering amidst seemingly incompatible moods: Tarkovsky's cinematic dreams on the one hand and Zonnestraal's utopian architecture on the other.

Sanatorium Zonnestraal (1928): Famous symbol of enlightened rational thinking par excellence: transparency, light, air, tranquillity and space. 'One of modern architecture's most important buildings' (Wikipedia).
The contrast with the sick person in need of healing could hardly be greater.
Van Bakel has scanned the sanatorium building and converted it to 'point clouds' that turn into models where you seem to move in between - or rather: seem to fly through - as in a dream.
He combines these ghostly, whimsical images with the fragmented dream images of buildings, land…capes and a sporadic human figure derived from the masterful films of Andrei Tarkovsky: Stalker, Solaris, Nostalghia, The Mirror. Photogenic images with an almost magical inexplicability that resemble a hallucination.
Using photogrammetry Van Bakel interpreted Tarkovsky's film scenes to point clouds, enabling him to move freely through the otherworldly images as if flying through a surreal dream-scape.

Artist statement: 'In this film I wanted the modernist clinic to be like the outside shell from where you can start dreaming and dive inward, to the psychic realm: on to the subconscious, more dark, magical dream world. Why reinterpret Tarkovski's work? Because it has those unique immaterial qualities that can put you outside of time.'

Additional info.
A sanatorium is a medical facility, a clinic, for long-term illness (in the pre-antibiotic era). It is a well-known topic from literature; Thomas Mann's novel The Magic Mountain is set in a sanatorium - a metaphor for the sick state Europe was in around World War I with aggressive nationalism and militarism. Zonnestraal was built around 1928, the same year Mann's novel was published. In Zonnestraal people would rest, sunbathe (heliotherapy) and of course, dream.

With images & samples from: Sanatorium Zonnestraal Hilversum,
Tarkovsky's films: Ivan's Childhood, Solaris, Mirror, Stalker, Nostalghia
and Terry Riley's 'In C' Read more...
Date: 2020
Length: 9'50''
Type: Video
Copyrights: All rights reserved (c) LIMA
Keywords: architecture, film (subject), computer graphics, found-footage