Road Trip to the Dutch Mountains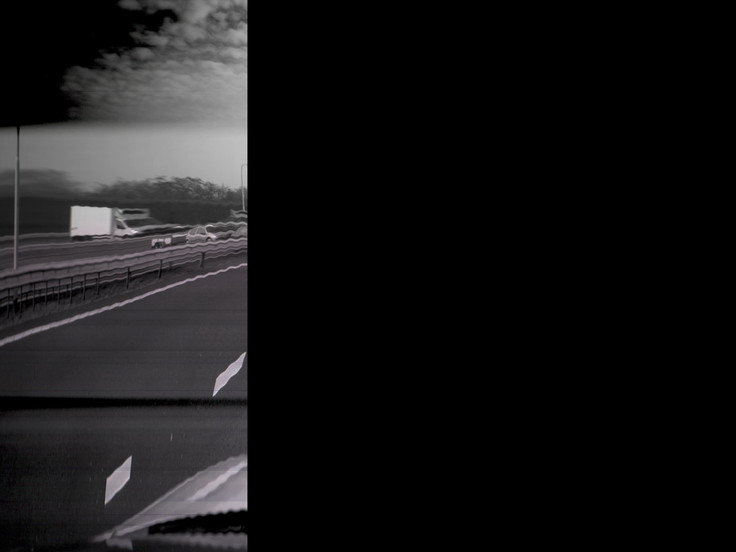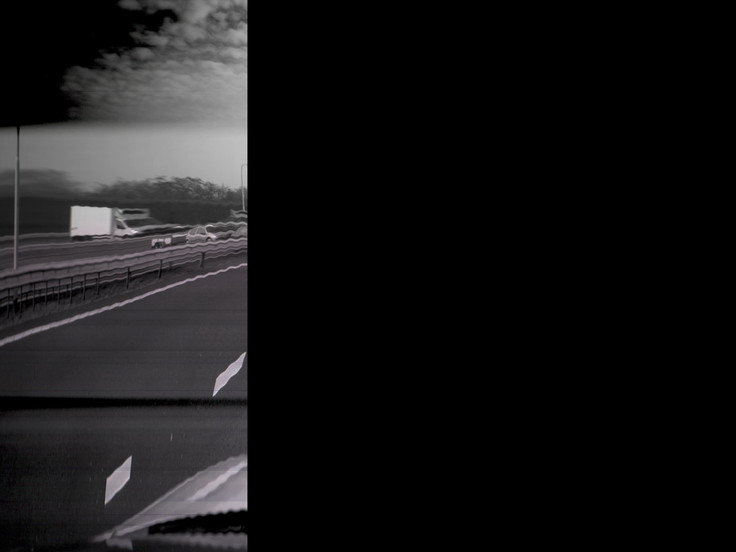 Unable to play video - your browser does not support any of the available video types.
'Road-trip to the Dutch mountains' is a journey by car. The video is a pilgrimage to the site of a Google datacentre that is being built in Northern Netherlands, near windturbines, powerplants and submarine transatlantic communications cables.
The viewer is taken on a ride through the Netherlands from a city (Rotterdam) via highways and industrial areas (Eemshaven) to the sea. The images remind us of Google street view perspective, but the panorama is attained in a much more anarchist, DIY manner. A slit scan camera, particularly used in panoramic photography* was used as a primitive black and white recording device. It was mounted on top of a car and took 50 frames per hour. Every movement of the camera, however small, creates a ripple on the horizon. T…e result is a mix of harshly realistic and imaginary landscapes that are as rational as they are surrealistic.
The accompanying soundtrack consists of layered noises of flatbedscanner, cars and renaissance music*. The musical harmonisation is audible above the other sounds, and sort of drowns in the recurrent electronic drone that underscores the roadscape.
The title pays tribute to a series of photographs and video by Dutch conceptual artist Jan Dibbets*.
Michiel van Bakel 2015

* 1845 invented by Joseph Puchberger
* 1433 by Dufay: 'Supremum est mortalibus bonum' an ode to Peace.
*Jan Dibbets 1971: "The title 'Dutch Mountain' was first coined more or less as a joke and of course refers to the apparent undulations of a flat landscape." Read more...
Date: 2015
Length: 3'33''
Type: Video
Copyrights: All rights reserved (c) LIMA