Time Ring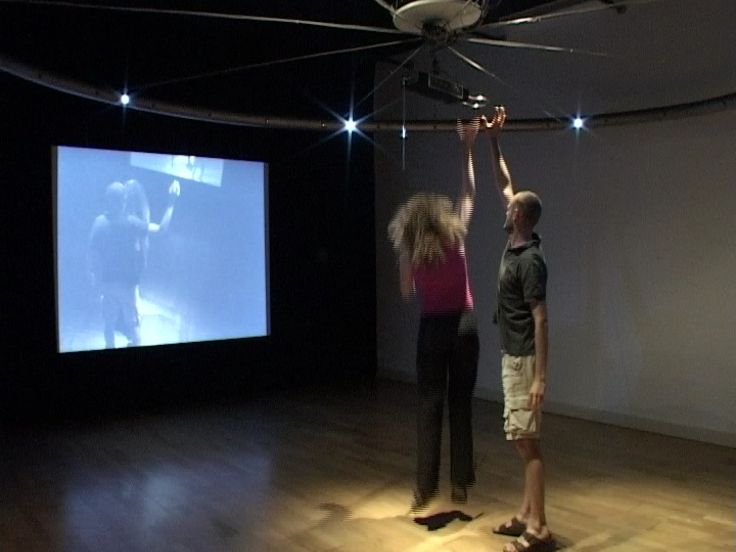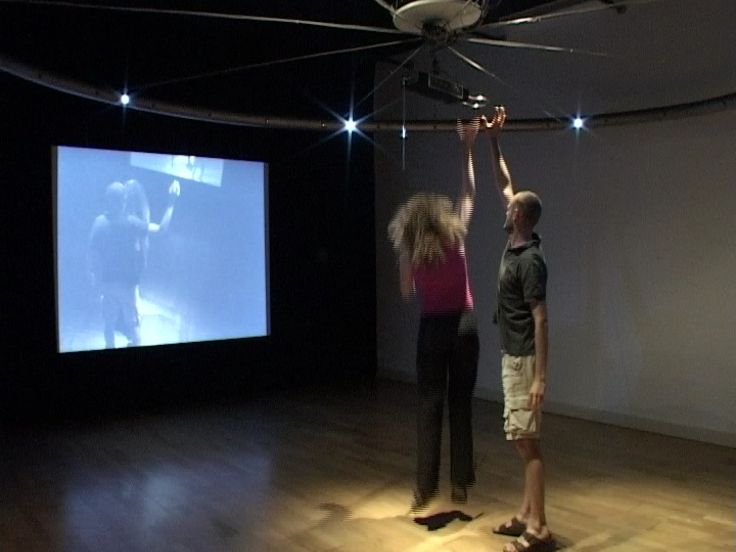 Unable to play video - your browser does not support any of the available video types.
The title 'Time Ring' directly refers to an important part of the installation: a huge ring, hanging just above the visitor's head in the exhibition space. Inside this ring, the eyes of cameras, which are incorporated in the tube of which the ring is made, are registering the actions of the audience from various perspectives. The resulting images are being projected onto a screen hanging outside the ring. Each movement affects both image and sound. A theremin is attached to the ceiling in the centre of the ring, in such a way that visitors can play this instrument holding their hands up high above their heads. The theremin is also linked with the image. The relationship between movement and sound appears to be unsettled because the visual representation is dis…urbed or slowed down. Now and then one can even see images of a previous visitor emerge. The images appear on the screen from the moment you begin to approach the apparatus; the closer one comes to the centre of the ring, the more their speed increases - the closer one comes to the antenna of the theremin, the more movement, and the fiercer the sound.

Netherlands Media Art institute, Esma Moukhtar Read more...
Date: 2006
Type: Installation
Participants: Bill Spinhoven
Copyrights: All rights reserved (c) LIMA
Genre: interactive
Keywords: installation - interactive installation, body, interaction sound/image, movement, space, time