25 Caramboles en variaties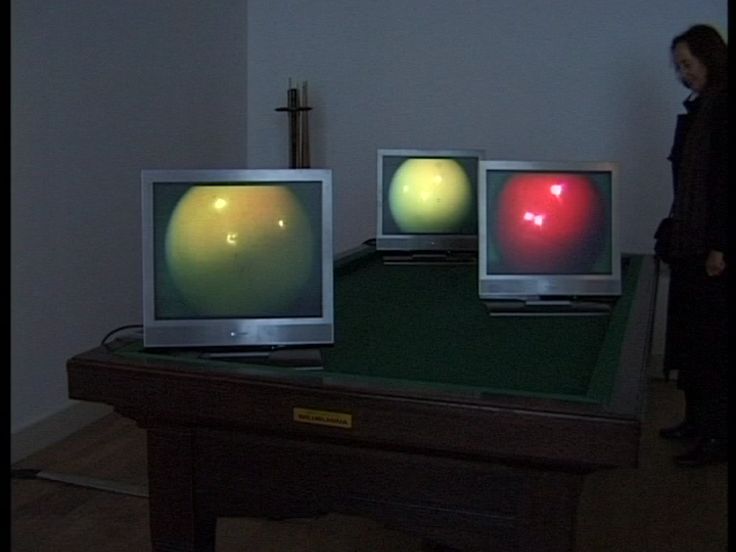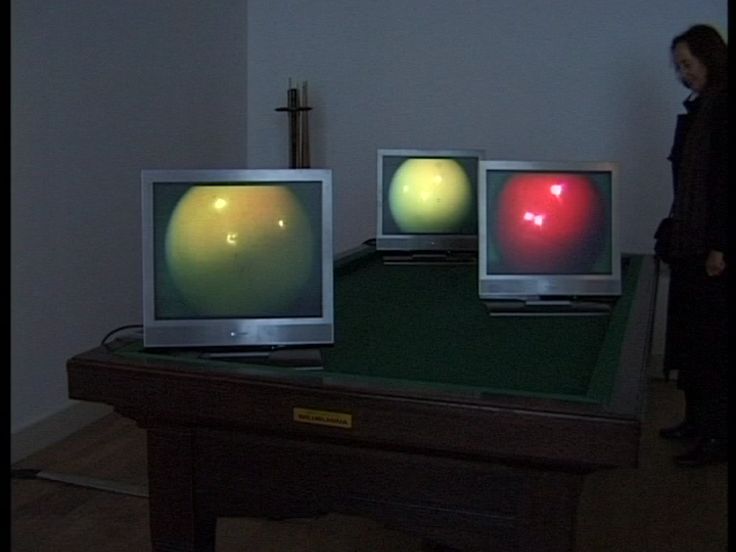 Unable to play video - your browser does not support any of the available video types.
'25 Caramboles and Variations: Birthday present for a 25 year old' by Miguel-Ángel Cárdenas was recorded and presented at Café Sport, a place near De Appel, Amsterdam. Three video cameras were arranged at different points around a billiard table. One of the cameras was focused on the cue ball, one on the red ball, and one on the white ball. Cárdenas registered each of the shots and presented them on three different monitors. On the first monitor, a cue strikes a ball; on the second monitor the same ball hits the red ball; on the third monitor the red ball strikes the white ball. In this work we can perceive how Cárdenas started to explore the inherent technical possibilities of video. Video is no longer just a medium of registration but a medium that can …e used to manipulate perception. Simultaneously, he used it to explore the surrounding space by transforming a recording of a 'performance' into an installation. In the years of its existence the work has been presented in different ways. The first presentation at the caf had the character of a live performance, and the video images were black-and-white. After that, Cárdenas made a colour version, and the work was either presented with monitors on pedestals or with monitors on a billiard - Cárdenas himself stated that the the installation should be adapted to the development of technology.
[This installation is featured on the DVD series "Installations 1975-2006" (2007).]
Netherlands Media Art Institute, Andreia Magalhaes Read more...
Date: 1979 - 1980
Type: Installation
Copyrights: All rights reserved (c) LIMA
Keywords: installation - multi-channel video installation, everyday life, representation, video (subject), movement