Black and White and Sometimes Colourful No. 2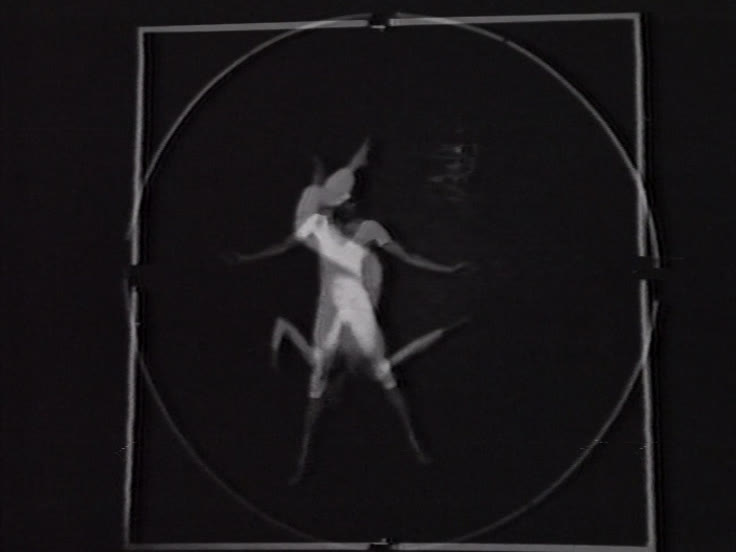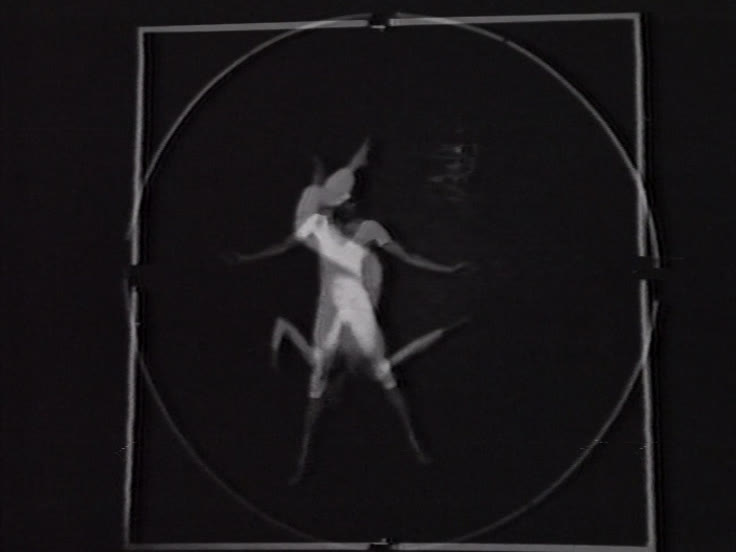 Unable to play video - your browser does not support any of the available video types.
As the title implies Miguel-Ángel Cárdenas uses both black and white film as well as colour. This long video piece that totals over fifthy minutes presents us with a multitude of images. It begins with minimalist play of light and dark screen canvases and gradually moves into a fast slide like collection of video pieces and still photographs. From Rodin's kiss to close ups of male and female genitals, Christian iconography, fireworks, world politician of the time, encounters of heads of state. The images appear in black and white and in colour. All these images are being accompanied by electronic music still in its infancy. In the next sequence Cárdenas relates human and bodily tension to mathematical laws. We see this in the next stage of the video which c…nsists of two dancers one male and one female that move within a circle and square. The work also has another sub story. A man and a woman are engaged in a play of separation and unfulfilled desire, yet via fantasizing the camera creates a false fulfilment. The last piece of the film also introduces the idea of the world of the artist and society as well as the world of fantasy. While the man fantasizes about the female next to him a photographer snaps photographs from every direction. Within the man's sexual fantasy the photographer re-appears again.

Netherlands Media Art Institute, Stefan Aquilina Read more...
Date: 1980
Length: 59'58''
Type: Video
Copyrights: All rights reserved (c) LIMA
Genre: dance (artwork genre), performance (artwork genre)
Keywords: found-footage, registration (technique), body, dance (subject), mass media