I Love You, I Love You and I Think You Love Me too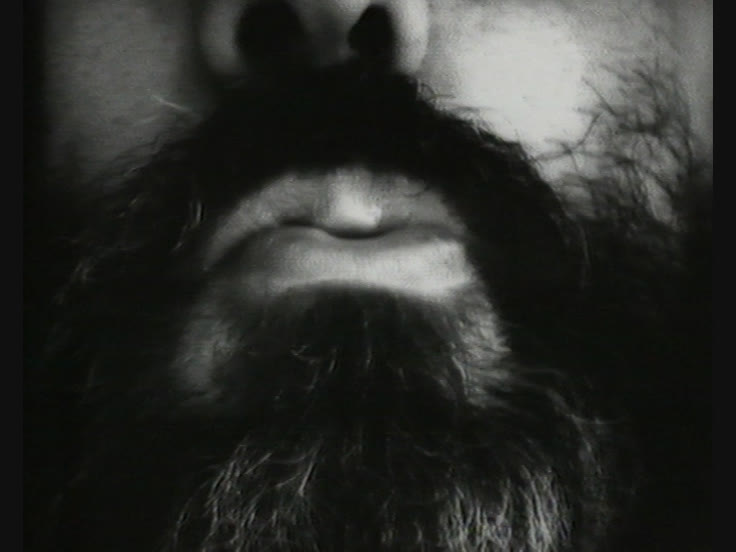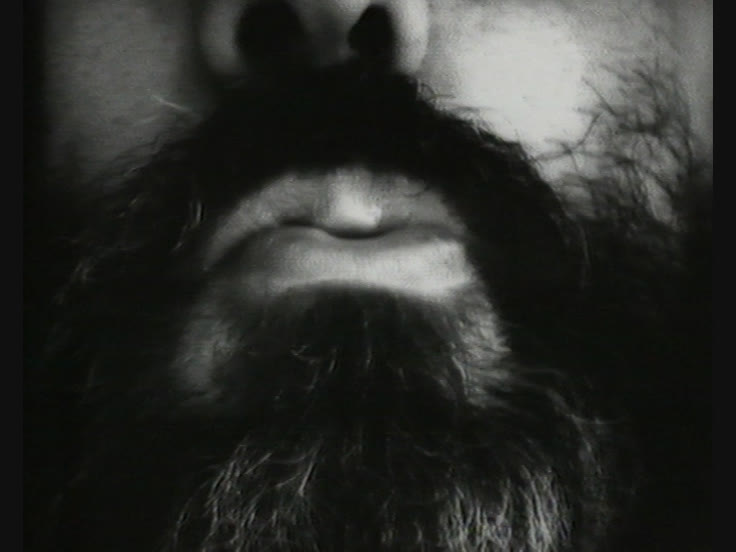 Unable to play video - your browser does not support any of the available video types.
The artist mouth is seen in close up view, with his signature beard he utters the words, I LOVE YOU…I LOVE YOU… The image is superimposed with large fonts displaying the same words. The mouth the human orifice that emanates sound is here stripped off all utterances. The images are silent. It is as if the artist wants you to look at the words in this way the viewer has no choice but to read them out and lip read what the artist is saying. This interaction with the screen becomes somewhat intimate when what appears to be a semen like substance is thrown all over the face. The caption in words now becomes `I THINK YOU LOVE ME TOO`. The substance that literally covers the face has obviously sexual connotations, this intertwined with the words uttered by the ar…ist creates a funny combination of words and moving images which have a relation between the meaning of sex and love, in our society both are often separated yet cannot exist without each other.

Netherlands Media Art Institute, Stefan Aquilina

Read more...
Date: 1976
Length: 7'05''
Type: Video
Copyrights: All rights reserved (c) LIMA
Genre: conceptual, satire / parody
Keywords: eroticism, body, love