Smiling and Barefoot Cardena Walks on Burning Coal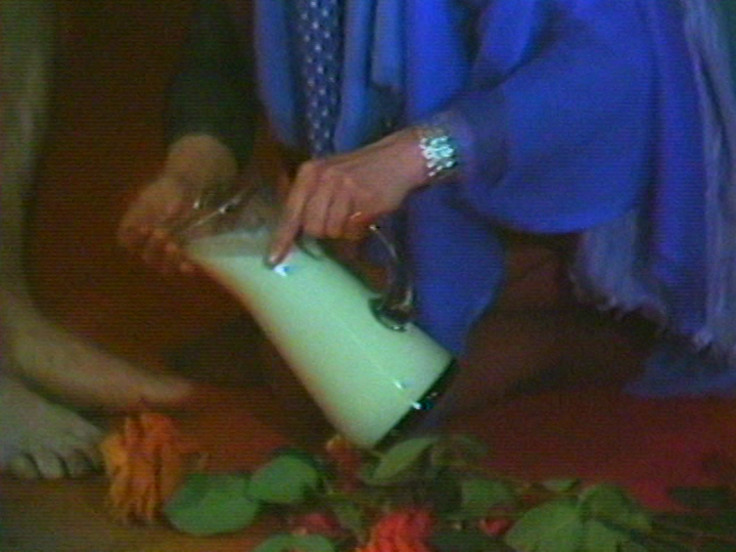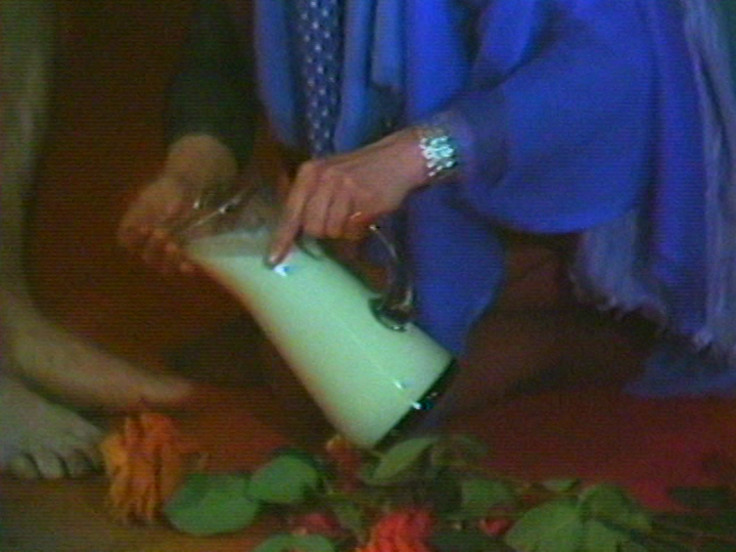 Unable to play video - your browser does not support any of the available video types.
In this ritualistic and burlesque performance which draws on Christian iconography, Miguel-Ángel Cárdenas makes reference once again to his heating up company etc, etc, etc, as well as references to religious and spiritual connotations. Both the walking on burning charcoal which comes from an eastern spiritual tradition and the references to the anointing of the feet Christ, a Christian western tradition draw attention to religion, but its all rather playful and tongue in cheek. Cárdenas has produced this piece when performance art was at a peak, with artists mutilating themselves and performing some real physical and painful challenges. Indeed this work is intended to make a humorous reference to performance art. In this performance, Cárdenas mocking…y prepares himself mentally and physically for this experiment. He does all kinds of exercises and uses even hot iron to practice on. All this in order to make the soles of his feet immune to pain. The video is interrupted by story cards, which comprise of questions such as 'Shall I do it?' A woman symbolically associated with Mary Magdalene appears to help get rid of his doubts. She seems to aid him mentally but also refreshes his feet by bathing them in milk and soothing them with rose petals. 'The time has come.' A young man prepares him to get ready by dressing him up in his signature item of clothing, a black satin jacket with the 'Warming up company' logo on the back. He runs in the glowing coals, in ecstasy smiling and twisting around. A while later he returns with bleeding feet to the chair. The Magdalene appears again to help him. Cárdenas wants to thank her but she disappears. Once again he gets up and the ritual continues amid the sound of heavy breading and the thumbing of feet that are used as background sound.

Netherlands Media Art Institute, Stefan Aquilina
Read more...
Date: 1977
Length: 17'43''
Type: Video
Copyrights: All rights reserved (c) LIMA
Genre: body art, performance (artwork genre), satire / parody
Keywords: registration (technique), art, body, religion