Roadworks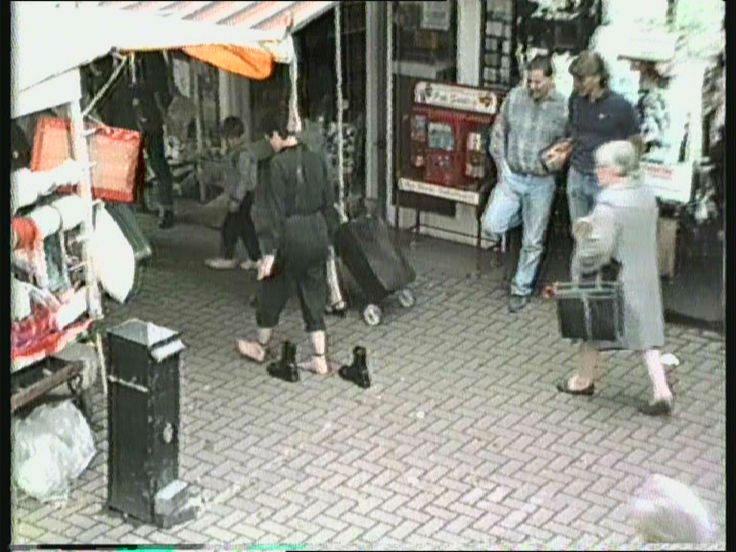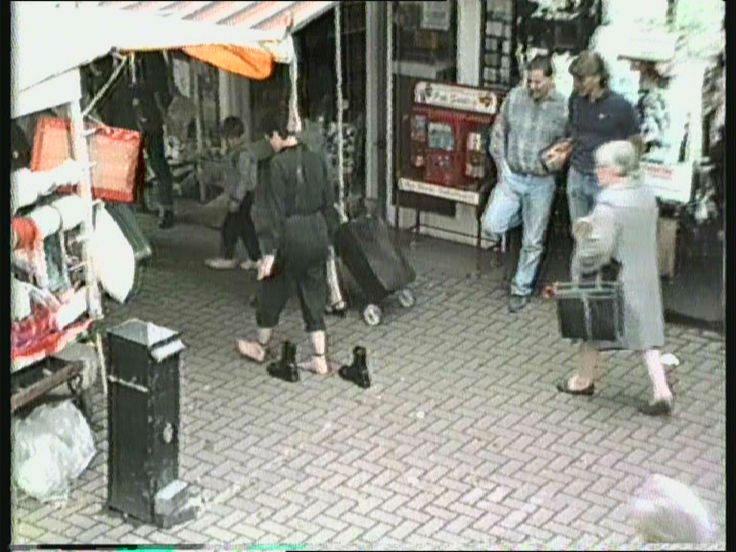 Unable to play video - your browser does not support any of the available video types.
Throughout the first half of the decade of the eighties, Hatoum carried out a series of controversial performances brimming with political content. This piece was produced within this framework, in 1985, on the streets of Brixton, a predominantly black working class neighbourhood, located in the outskirts of London. Hatoum carried out two performances pertaining to an action organised by another artist Stefan Szczelkun entitled 'Roadworks', in which the intention was to create a relationship between a specific group of artists intervening in an impoverished community. In this way, these artists would produce their work in an environment and for an audience very different that that customarily visiting museums and galleries.

Hatoum is portrayed in the photog…aph barefoot and strolling along the neighbourhood streets with a pair of heavy Doc Marten's boots tied to her ankles. Her feet appear naked and vulnerable compared to the sturdy boots traditionally worn by the police or by skinheads. The artist presents herself as an impoverished person who questions the system, trying to make manifest its structural mechanism through an action in which even the basic act of walking becomes difficult.
Read more...
Date: 1985
Length: 6'45''
Type: Video
Copyrights: All rights reserved (c) LIMA
Genre: performance (artwork genre)
Keywords: registration (technique), urban life, identity, culture, politics, urban space