Body Light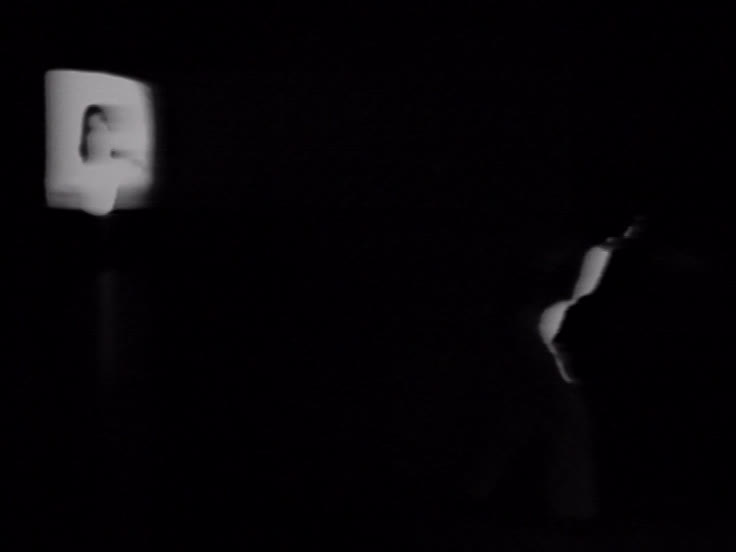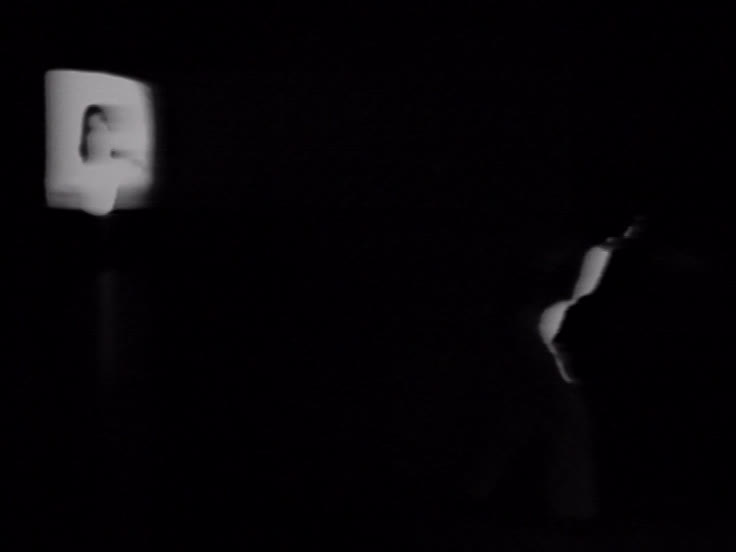 Unable to play video - your browser does not support any of the available video types.
This video performance was done at the Dutch Art Fair in 1977. One sees two screens, a small one on the left, a bigger one on the right. To the sound of drums and creaking noises Hoover moves her body. On the left screen on a frontal shot, head and torso, dressed in white and bathed in light. On the right screen seen from the side with a beam of light that draws a straight line on her flank. The two screens show two shots from different angles of the same movements but on the second screen her body is reduced to a line that moves back and forth, as if completely separated from the other image. With quite simple means (two cameras, two monitors, a strong source of light) Hoover manages to achieve a huge impact. This is only possible through a thorough understan…ing of the medium video and its possibilities. It enables to capture and transmit a movement directly, and in from different angles that it seems as if they were separated. It becomes clear quite quickly that the two images that are shown simultaneously are in fact just two different viewing points, but that does not take away the fascination that has been generated.

Netherlands Media art Institute, Maria Heidemann Read more...
Date: 1977
Length: 13'14''
Type: Video
Copyrights: All rights reserved (c) LIMA
Genre: performance (artwork genre)
Keywords: registration (technique), video (subject), body, light, movement