Four Pieces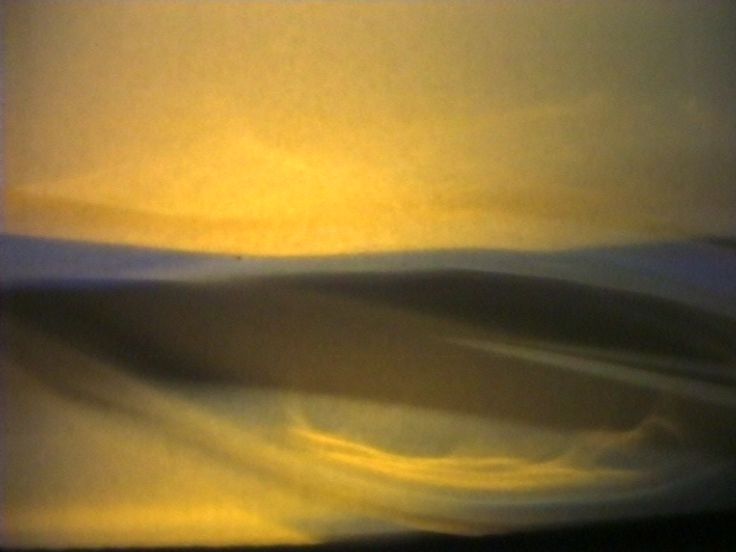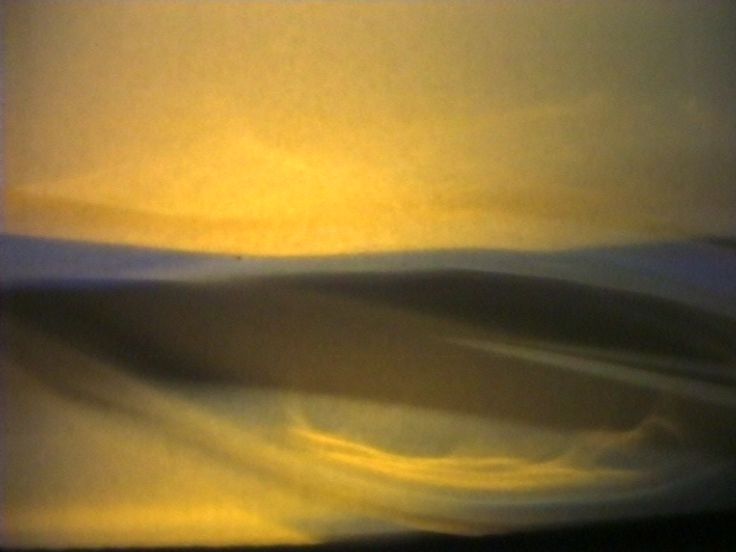 Unable to play video - your browser does not support any of the available video types.
By manipulating light and colour, Nan Hoover knows how to elicit a fickle Fata Morgana out of an artificial landscape. A valley bulges out into a slope; a flat plain becomes a sinuous landscape. The effect of accentuated lighting and folds – which could be made of ordinary paper – causes the imagery to change into rivers or caverns. The subject matter is light as well as movement and shape. An unearthly landscape with a yellowish light slowly allows for a blue light to interact. The camera is static, nothing moves except the changing composition of colour due to the light changes. The folds appear and disappear, the yellow light intensifies and is contrasted by the blue that horizontally cuts from one picture plane to the other. In these works, Hoover doe… not make use of her own body; movement is strictly emanating from light and shadows due to the gradual transitions in light. 'Four Pieces' is made from four fragments of static camera shots; originally there were three and the work was entitled 'Three pieces'. The fragments display compositions in light with a predominantly yellow light and a blue/lilac which at times also forms green hues.

Netherlands Media Art Institute, Stefan Aquilina Read more...
Date: 1983
Length: 11'18''
Type: Video
Copyrights: All rights reserved (c) LIMA
Genre: abstraction
Keywords: light, movement, perception, representation, landscape