Light Poles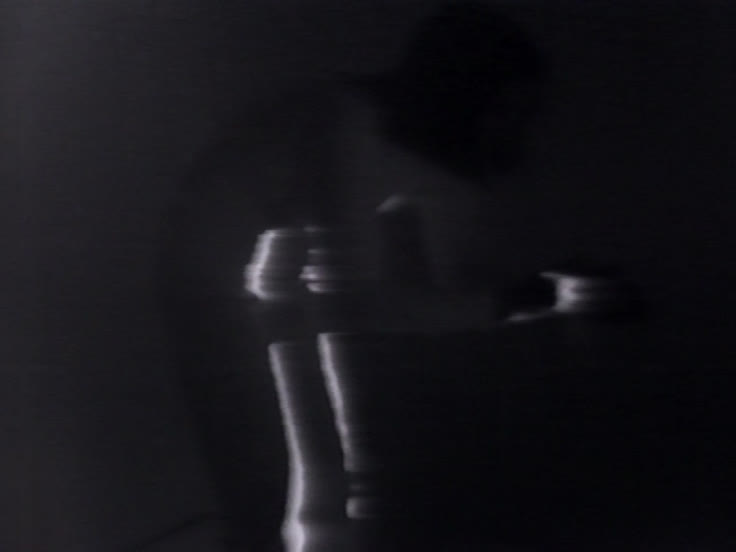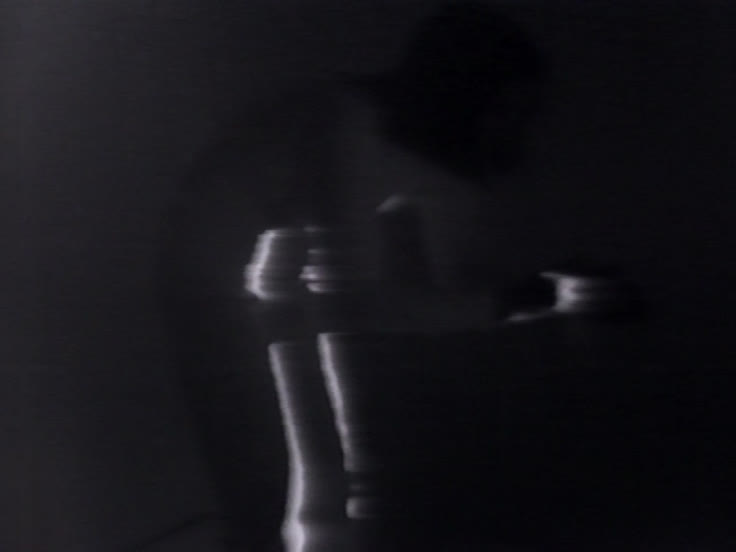 Unable to play video - your browser does not support any of the available video types.
The drummed strings of a musical instrument fill in the dark opening sequence. A dark picture screen – almost black – reveals sharp abstract vertical movements in light. The scene gradually reveals the artist with light projected unto her body; she moves slowly, gently lifting and contorting her body to represent a dance in light. The drumming sound continues and intensifies. Like a choreographed dance of light the parallel projected lines thwart and change with the movements of the artist's body, creating images of linear abstractions. Hoover's videotapes are devoid of action; later on in her career they become partially or wholly abstract. Still there is a lot going on, in a very quiet yet penetrating way: this is what gives them their 'content.'
…
Netherlands Media Art Institute, Stefan Aquilina Read more...
Date: 1977
Length: 8'47''
Type: Video
Copyrights: All rights reserved (c) LIMA
Genre: abstraction, body art, performance (artwork genre)
Keywords: registration (technique), body, light, movement, perception, representation