Movement in Dark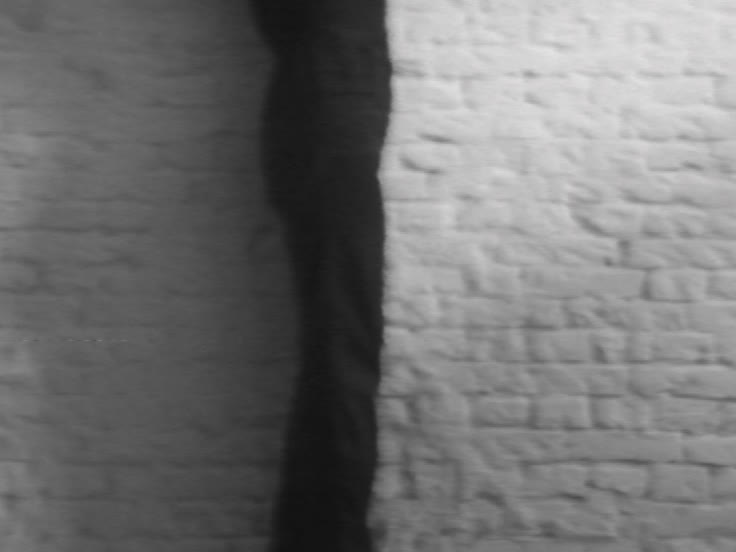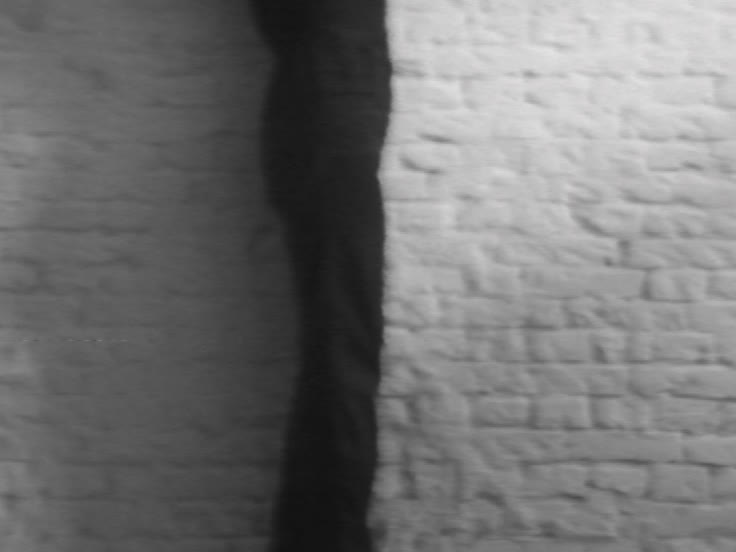 Unable to play video - your browser does not support any of the available video types.
In this performance, Hoover, all dressed in black, stands in front of a white brick wall. Behind her, a life-size photograph of herself walking (dressed the same way). The photograph is partially out of focus because of the fast movement. In contrast, Hoover executes slow movements with her hands, gradually expanding the radius of the movement. Her movement is slowed down, while the movement of (fast) walking has come to a complete standstill in the photograph. There is an inner tension between the two images, one moving, one fixed in time. This tension directs the viewer's attention towards the characteristics of the media themselves: one capturing the moment, the other expanding in time. After the cut, the movement of her body in front of the same wall is ca…tred. This time her head and feet are outside the frame of the shot. She is no more than a black line moving from left to right and back, slowly sliding from one side to the other. Since the source of light is on the right, her movement towards it leads to the advancement of her shadow. Her body divides light and dark surfaces, but also lets it emerge in the first place. Without her body there would not be any shadow. This fact becomes clear once she moves back to the left, letting the dark area shrink in the run of that movement.

Netherlands Media Art Institute, Maria Heidemann Read more...
Date: 1979
Length: 12'04''
Type: Video
Copyrights: All rights reserved (c) LIMA
Genre: performance (artwork genre)
Keywords: registration (technique), body, movement, perception, representation