Primary Colors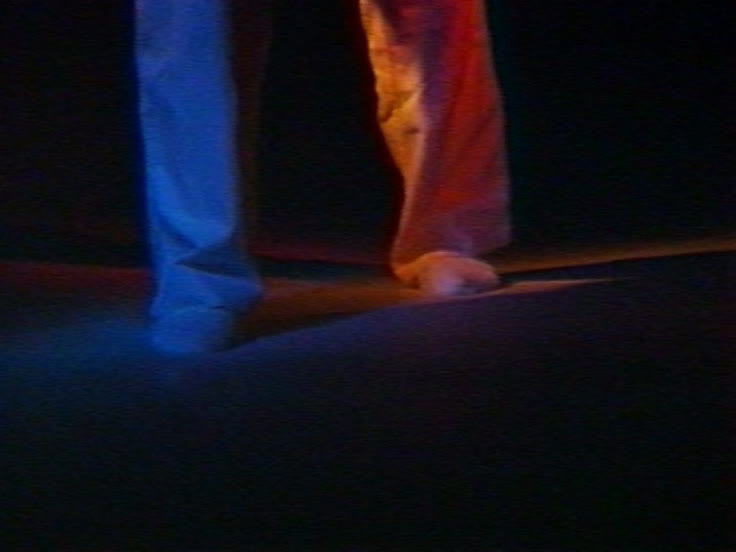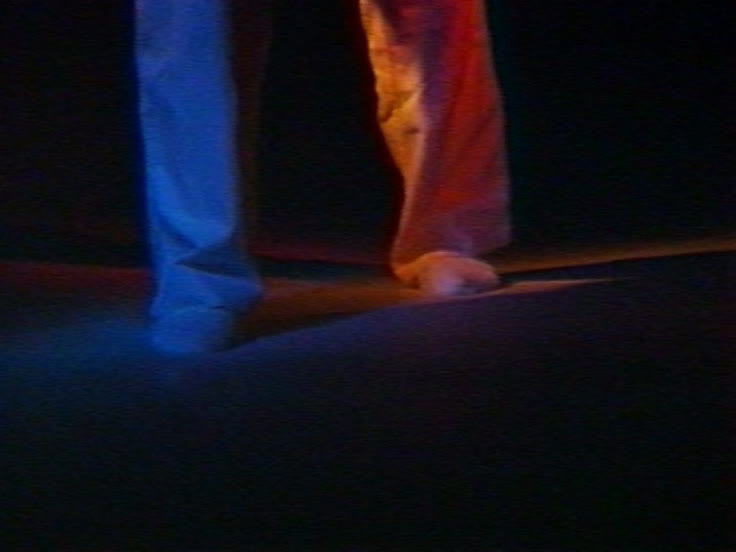 Unable to play video - your browser does not support any of the available video types.
This work takes off from where the earlier work 'Movement Away from Primary Colours' stopped. It was made in the fall of 1980 in Berlin. The legs and feet are standing in red and yellow: as the figure comes towards the camera it very slowly moves into blue, as fall does into winter. Strong sounds echo as the feet and part of the visible legs move slowly with the changing projected colours. The legs and folds of the white trousers that act as a canvas for the projected light, capture colour but also project their own shadows on the ground that the feet stand on. The crushing sounds reach a crescendo – four minutes into the film the lights dim and we are left with a void. This video work was produced in collaboration with Dennis Weller.

Netherlands Media …rt Institute, Stefan Aquilina Read more...
Date: 1980
Length: 7'06''
Type: Video
Copyrights: All rights reserved (c) LIMA
Genre: performance (artwork genre)
Keywords: registration (technique), body, light, perception, representation, colour