Progressions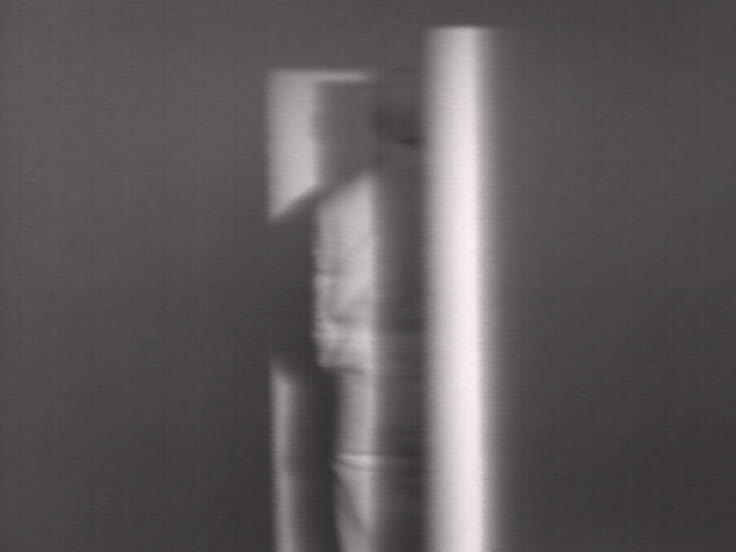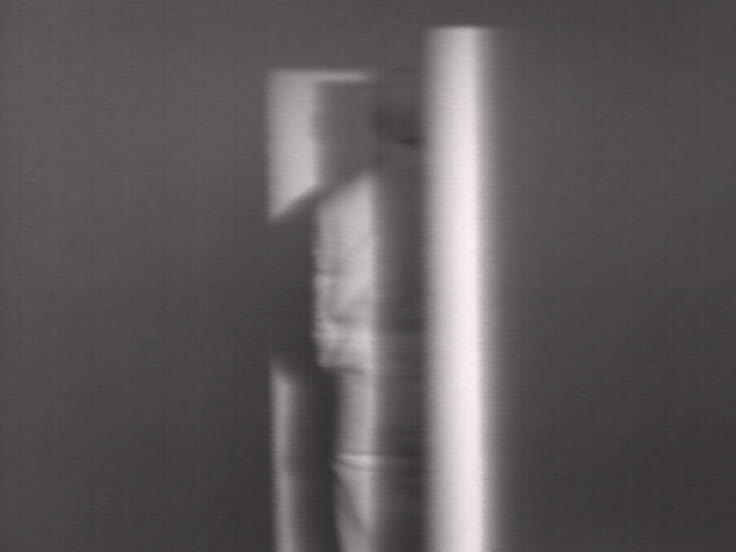 Unable to play video - your browser does not support any of the available video types.
In this black and white registration of a performance one can see two light poles. A strong light source is directed at the opening between two walls which looks like the side entrances of a theatre stage. The lighting lets the two sides of this opening look like two rectangles made of light, poles standing next to each other. Alongside, a low frequency sound can be heard, like the humming of a big machine, sometimes louder, sometimes quieter. Hoover, all dressed in white, enters the stage through the space between the two walls, bathed in a strip of light. This clear cut rectangle spot seems to move over her body, rather than her being the one who executes the movement. This impression arises from the extreme slowness and strict control of her movements. The …umming alternates according to her movements, or vice versa: it is quieter when she moves and seems to call her back on stage once she leaves the frame of the camera. In her movement she plays with the two light surfaces, creating gradual changes in the way the light moves over her body.

Netherlands Media Art Institute, Maria Heidemann Read more...
Date: 1979
Length: 9'46''
Type: Video
Copyrights: All rights reserved (c) LIMA
Genre: performance (artwork genre)
Keywords: registration (technique), body, light, movement