Clean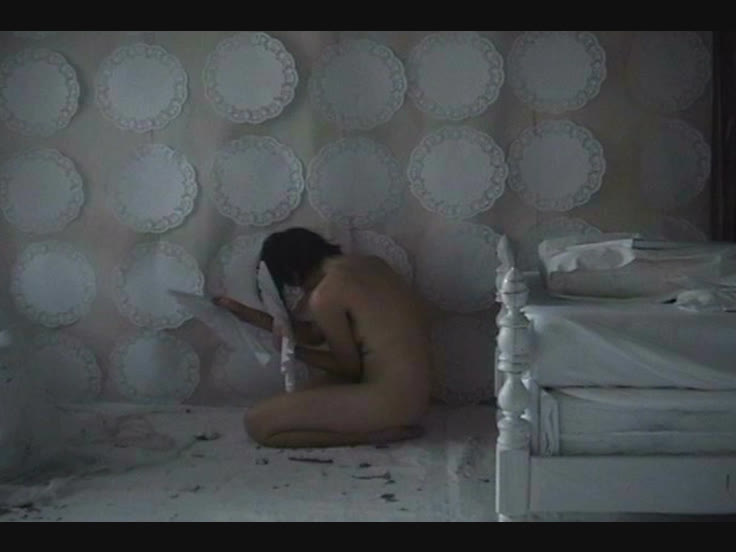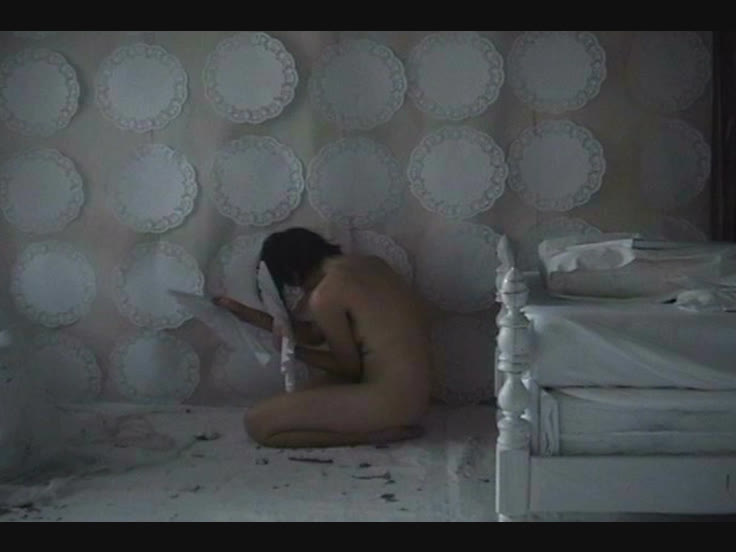 Unable to play video - your browser does not support any of the available video types.
The guidance in Clean is a strict Victorian admonition from 'Hill's Manual of Social and Business Forms' (1888): "Nature will not be cheated. She requires perfect attention to certain duties. If you attempt to violate her requirements you will certainly be punished. Whenever the person complains of sickness he confesses to a violation, consciously or unconsciously, unavoidably or otherwise, of some of nature's requirements."

In Clean (2006), Nina Yuen proposes a series of idiosyncratic personal hygiene methods in almost stream-of-conscious thought: instead of using soap, she steps into a plastic bag filled with suds, or instead of using a towel, she uses paper fans to dry her body. Her 'instead ofs' become performance art, as Yuen kneels nud… in her white, doily-overrun room or sprawls in a printed dress in the grass, enacting the rituals with exacting grace and sobriety. Read more...
Date: 2006
Length: 4'11''
Type: Video
Copyrights: All rights reserved (c) LIMA