Juanita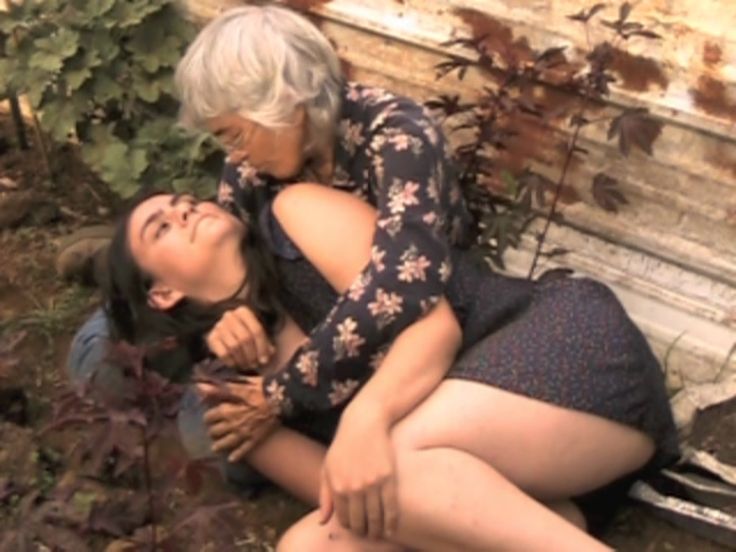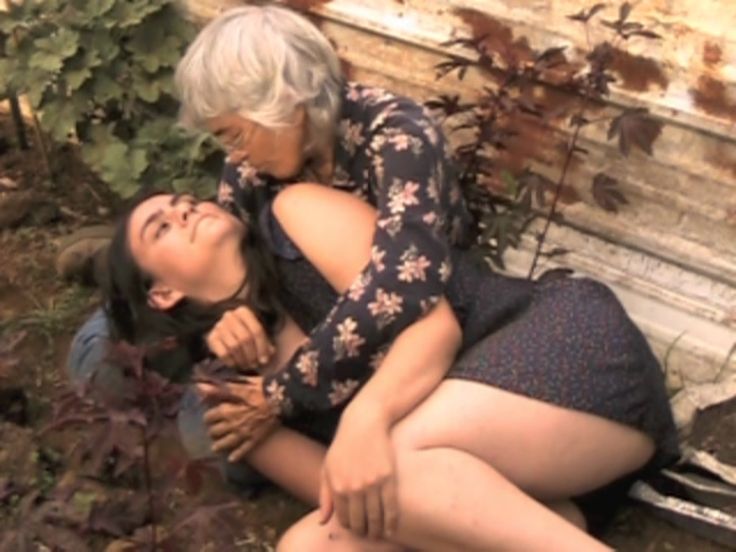 Unable to play video - your browser does not support any of the available video types.
In an associative manner, Nina Yuen places several stories side by side: stories of death and its rituals, of growth, bloom and decay. Wearing a little black dress, she herself plays the various roles in the film. She plays Juanita, the cat that is being buried, with three pink flowers being placed on her grave. Or she is her dead mother who appears in a tree after her death. She also plays someone who returns to the place in the river where she thinks she will die. This time the artist has not built a set in her studio or another inside location; everything is happening outside, in the lushness of nature. While the voice-over links the diverging stories together, you wonder if these are stories from the artist's personal life or if it is all made up.

Ni…a Yuen does not distinguish between her sources, between truth and fiction, but rather uses everything almost randomly mixed together. Personal stories from her youth blend with other people's experiences, with literary sources and information that looks as if it came straight from Wikipedia. In 'Juanita', she uses a fragment of text from the somewhat disputed author Carlos Castaneda – who was well versed in supernatural phenomena and magic – as easily as a scientific description of near-death experiences. Viewing her work is like leafing through someone's diary. She allows you to take a sneaky look into someone's secret world and crazy thoughts. The themes in her films lead us back to life in all its variegations. The way she fills in those larger and smaller subjects – death, love, friendship, superstition, beauty or blindness – is childlike and intuitive in character. Her stories are out of step with tangible reality.

Netherlands Media Art Institute, Nanda Janssen Read more...
Date: 2010
Length: 5'27''
Type: Video
Copyrights: All rights reserved (c) LIMA
Genre: narrative, performance (artwork genre), poetry
Keywords: body, death, everyday life, life, personal history