Beach, Umbrella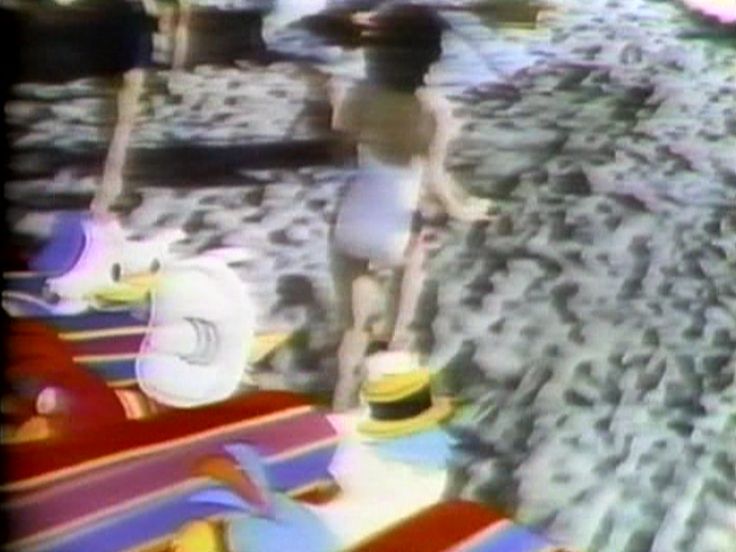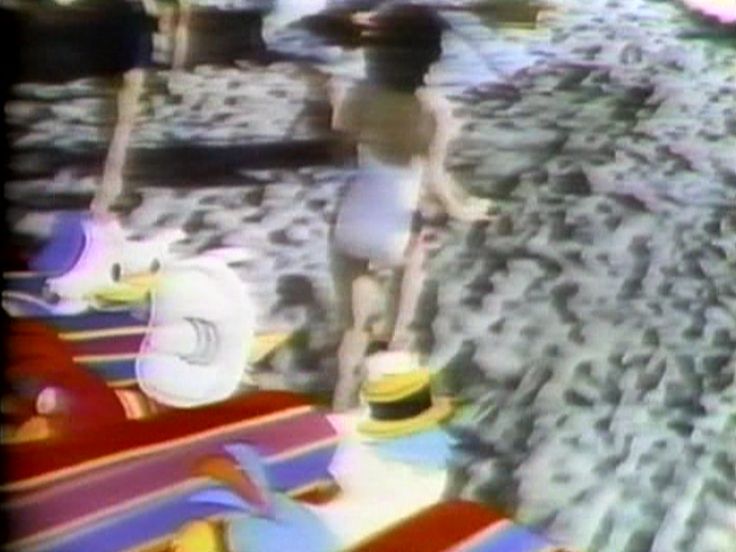 Unable to play video - your browser does not support any of the available video types.
Beach Umbrella: Ortiz deconstructs a predetermined image structure, intervening with constant repetitions and also – in contrast to many later laserdisk-based works – copying in animated sequences. In this way, a beach scene is slyly dismantled then pieced together again on video. A tape about the depth psychology of US society.

In the mesmerizing Beach Umbrella, 1985, a shapely woman in a white bathing suit tears across the sand at a panicked clip, pursued by the Technicolor trio of the Three Caballeros. When the woman at last collapses, the cartoon characters descend, seething in a manic swarm over her body, a scene somewhere between a feeding frenzy and a gangbang. Once satisfied, the trio zoom off, allowing the woman time to stand before they begin…the chase anew.

In his 1984 manifesto on 'Computer-Laser-Video', Ortiz writes:
....disassembling and reassembling the frame structure from its original seconds of an event, to however many minutes of that event are necessary to reveal its submerged secret, its concealed crime, as in Pushann Pushann, or sexual violence, as in Beach Umbrella, or outrageous eroticism, as in Back Back Back Back, or alienation and anger, as in the work entitled You Bust Your Bunns. Read more...
Date: 1985
Length: 7'17''
Type: Video
Copyrights: All rights reserved (c) LIMA
Genre: appropriation, poetry, scratch