Extra, Extra Read All about It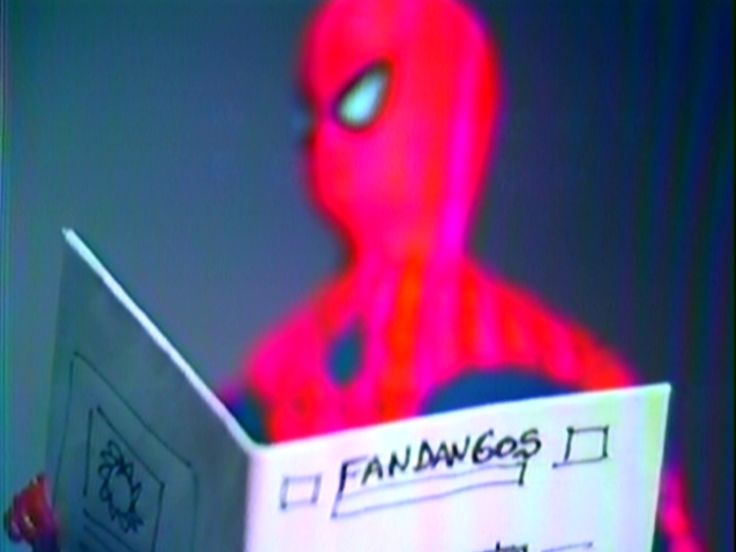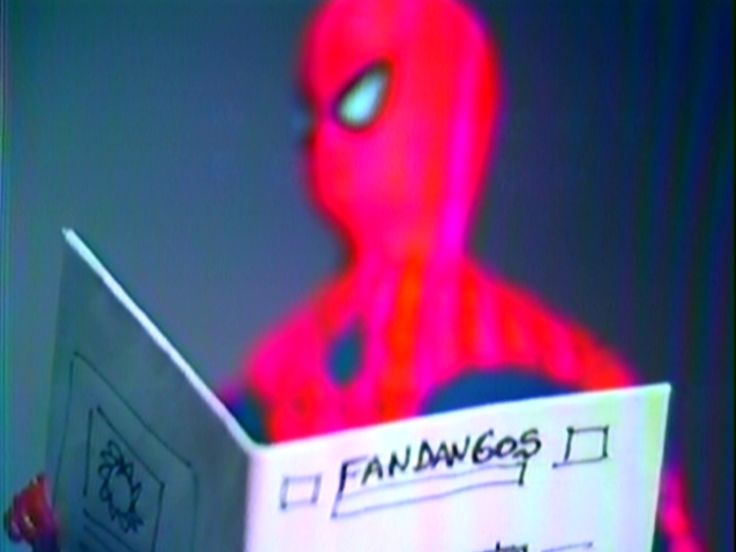 Unable to play video - your browser does not support any of the available video types.
One of Marroquin's only forays into puppetry in his video works, Extra, Extra Read All about It is, however, a first glimpse into many of the techniques and stylizations that mark much of his video-making. The short piece consists of an impressive cast such as Spiderman, King Kong, Ernie and 'The Robots,' but here, instead of tiring themselves with daring rescues or wacky adventures, they read the newspaper. From the skyscrapers of Godamn City (as Marroquin spells it) to the suburbs of the lost city of Atlantis, Fandango's news is the most enrapturing read all around. It is no coincidence that Fandango's is a periodical published by Marroquin himself. Set against a mélange of filmic mood music, Fandango's becomes more dramatic and exciting than any comic book…story. This is especially ironic considering that the heroes are only wind-up toys or action figures, sometimes only lumbering about clumsily in circles and running into one another. The qualities that we seek in these characters-fun, heroism, valor, adventure-have been removed from the characters themselves and reproduced by other means-through music, sound effects and dramatic lighting. Even at this early stage, Marroquin reveals that he is well aware of the effectual possibilities of the media, and it is an investigation that he continues to explore throughout his career. (Elaine W. Ho)

Read more...
Date: 1979
Length: 6'15''
Type: Video
Copyrights: All rights reserved (c) LIMA
Genre: satire / parody
Keywords: television (subject), mass media