From Hell to Victory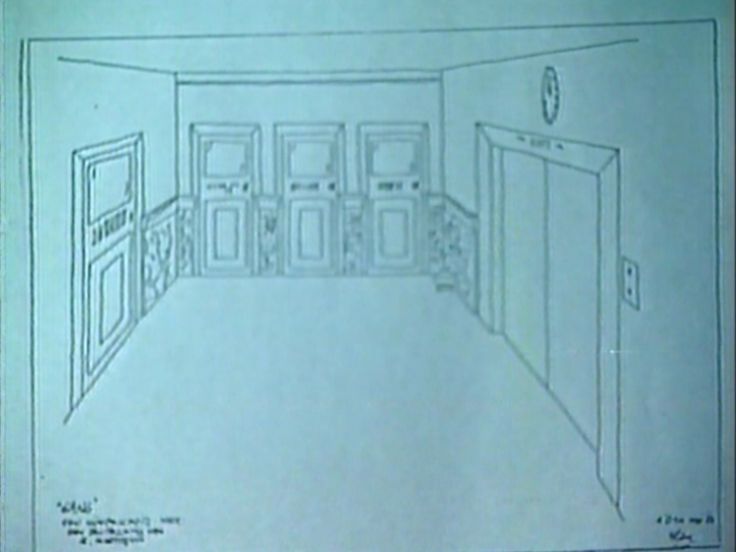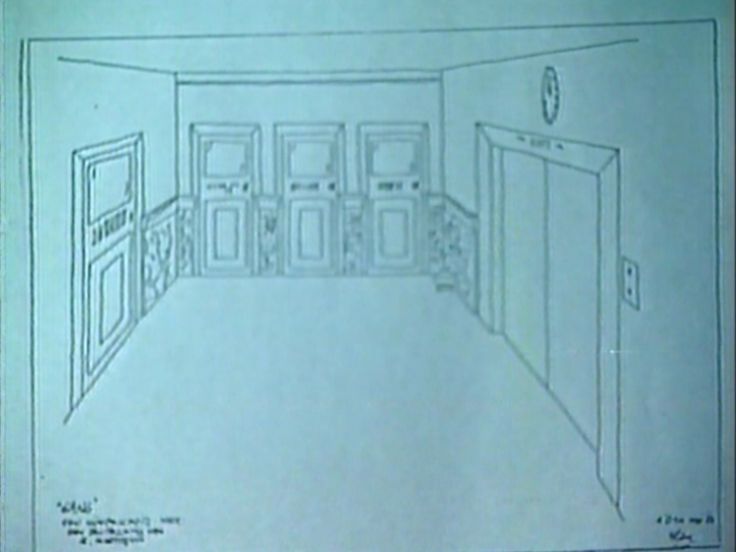 Unable to play video - your browser does not support any of the available video types.
The title of this piece belies a struggle that this video does not convey in the development of Raul Marroquin's 1986 installation Corridor. The video documents the complete process, from concept to finished work, in a clearly narrated documentary combining footage taken of the installation, clips from classic films, and documentation of the working process and sketches. It is interesting to note Marroquin's choice for recording this piece, which was exhibited at Time Based Arts in Amsterdam in October of 1986. Although the thoroughness with which he reveals his entire working process and methods leaves no imagination to the viewer, what we do receive is an independent work highlighting the complexities behind achieving such deceptively simple results. The in…tallation consists of a reproduction of a hallway in an office building, designed in the style of 1940's detective films such as The Maltese Falcon and The Big Sleep. As the narrator points out, one hallmark of these interiors was the use of ground glass partitions, which gave shadowy glimpses of movements behind closed doors. For Corridor, however, Marroquin replaces the frosted pane with television screens showing recorded images that mimic the same mysterious ambience of the film noir aesthetic. By combining these with audio tracks compiled from special effects recordings, classic films from the genre, and live recorded sounds, Marroquin and his team were able to create an entire set in the atmosphere of these classics.
[Elaine. Ho] Read more...
Date: 1986
Length: 19'10''
Type: Video
Copyrights: All rights reserved (c) LIMA
Keywords: registration (technique), installation - multi-channel video installation, space