The Listener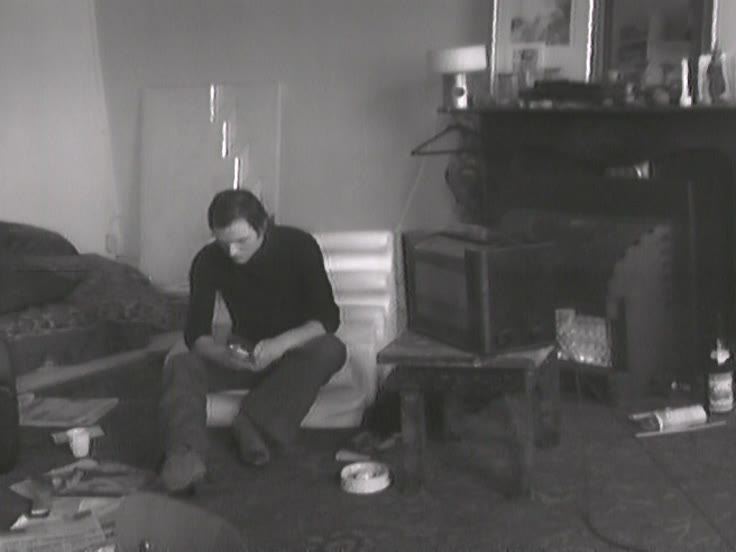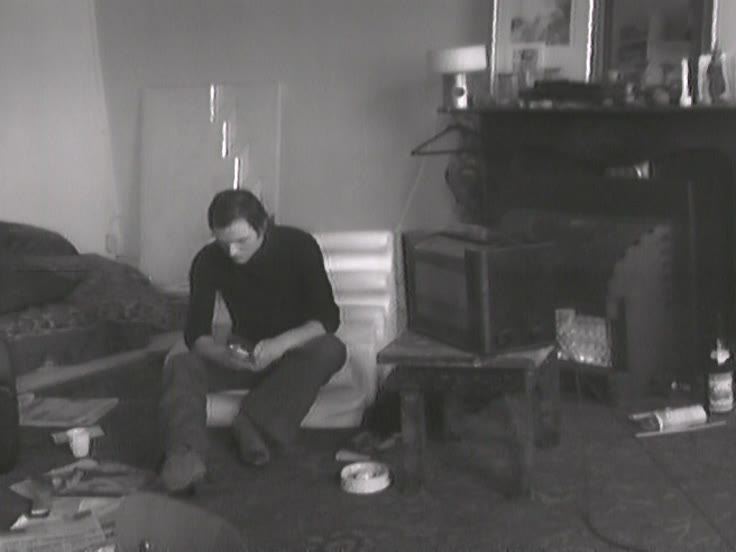 Unable to play video - your browser does not support any of the available video types.
Like "Reading Piece", "The Listener" is a casual work by Marroquin made during his earliest experimental plays with the medium. It consists of a subtle composition of a man seated naturally in a living room with his dog. The man casually reads a magazine, rolls a cigarette, switches to a book and then returns to the magazine. He is seated all the while, though shifting around often in a relaxed but easily distracted manner. At the same time, a radio broadcaster announces a lengthy introduction to a dedication of a rendition of "Black Beauty" performed by the London String Chorale. Although the title of the work lends the idea of active concentration to the content of the audio, it is uncertain whether or not the man hears the transmission at all. Even as viewe…s, our attention weaves automatically between trying to hear the announcer's voice and observing the quiet gestures of the man. What we realize is that despite the relative inactivity and deliberately banality of the scene, there is a complex layering of media input being presented. Already at this early stage of production, Marroquin is well aware of the attention depleting side effects of the media and how it is integrated into daily life at a constant meta-conscious level.
(Elaine W. Ho) Read more...
Date: 1974
Length: 4'58''
Type: Video
Copyrights: All rights reserved (c) LIMA