The Juggler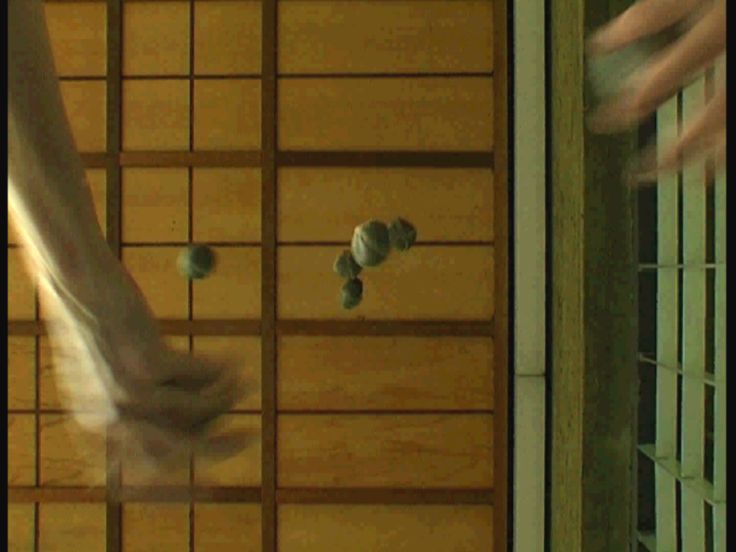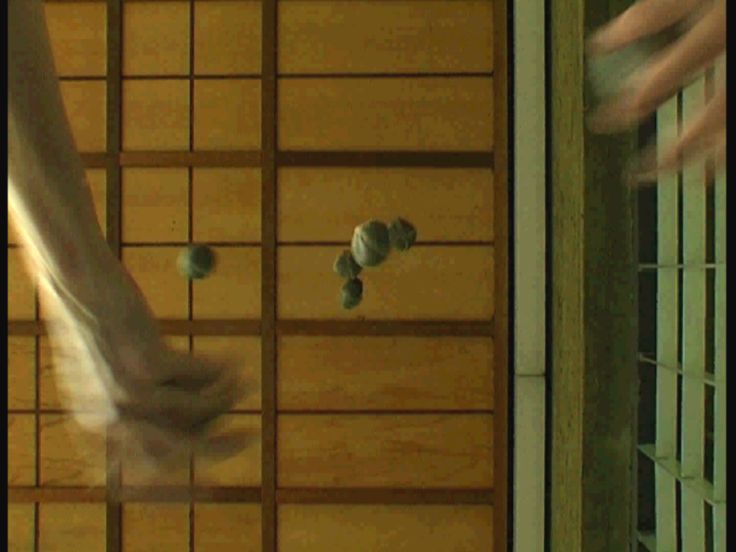 Unable to play video - your browser does not support any of the available video types.
The Juggler is dressed in a walkman, shorts and two different beach slippers (on the one it says 'easy', on the other 'busy'). Every day, for many years now, he has been standing under a canopy at the Nederlandse Bank building in Amsterdam. The number of balls and skittles he can keep in the air at the same time commands great respect and admiration. For hours at a time, his sinewy body is an unapproachable fortress of complete concentration.
Kallinen lets him speak. The man gazes into the distance, avoiding the camera, and pontificates in a throaty voice. The way we live is incomprehensible and suffocating, and our systems of moneymaking and business contacts are totally illogical. The world of the others has degenerated because no one can or will ask quest…ons about it. But he did, and the answers taught him that, in order to survive, he had to stay completely out of things. This is why he is now standing, as a living statue, on top of the vaults containing our national gold reserve. Not to beg us to reconsider, but simply, to juggle. Vinken & van Kampen

Read more...
Date: 2003
Length: 7'40''
Type: Video
Copyrights: All rights reserved (c) LIMA
Genre: (experimental) documentary (artwork genre), interview (artwork genre), portrait