The 61 hours in de Appel band I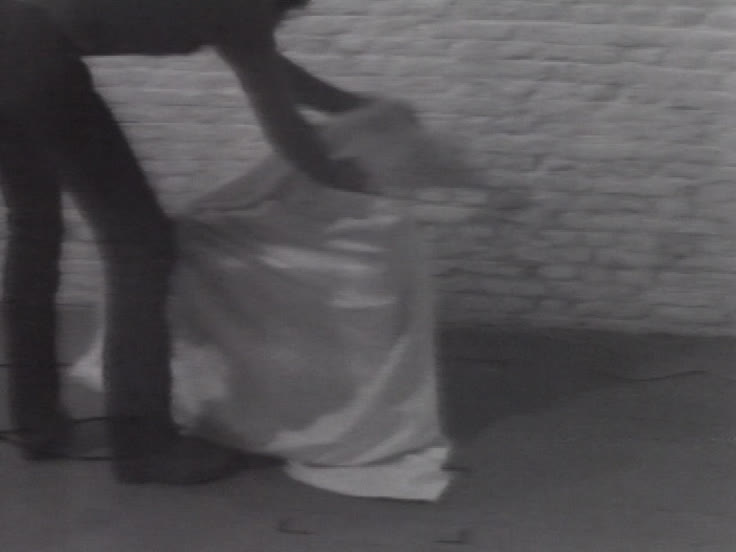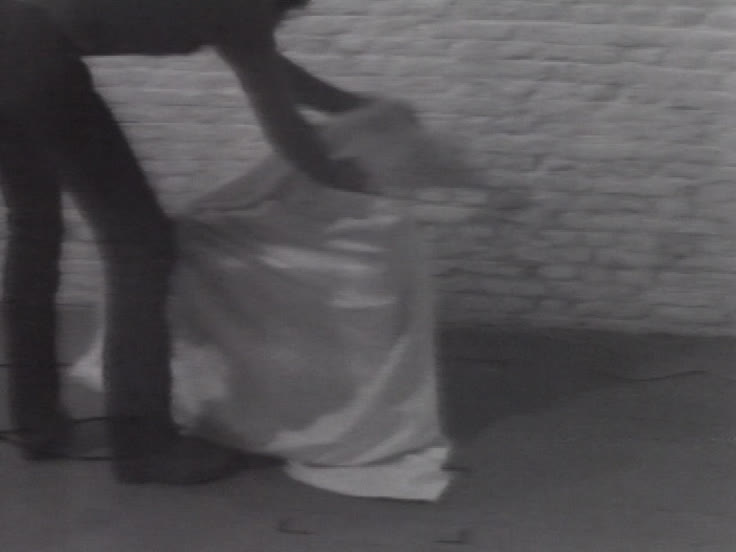 Unable to play video - your browser does not support any of the available video types.
Peeters is filming himself from the back, while seated at a desk. He is writing in a notebook. In the next shot, he is scrubbing the text 'wiped out' off the floor, using a face flannel. In the third act, he is filming a monitor that is connected to the camera, and bandages this up. Then he wraps large pieces of fabric around it, and ties it up with a piece of rope. Finally, he puts the wrapped-up TV set a bit further on.
The video ends with a shot of a white wall. Out of view, someone is audibly walking up and down. The viewer does not have to see the person walking to know that he is pacing up and down. This idea links up with the central theme of this work. Every individual leaves traces behind, and sometimes the things (or in this case the sounds) le…t behind replace the physical presence of the person in question.
Read more...
Date: 1976
Length: 13'54''
Type: Video
Copyrights: All rights reserved (c) LIMA
Genre: performance (artwork genre)
Keywords: identity, personal history