Where shapes come from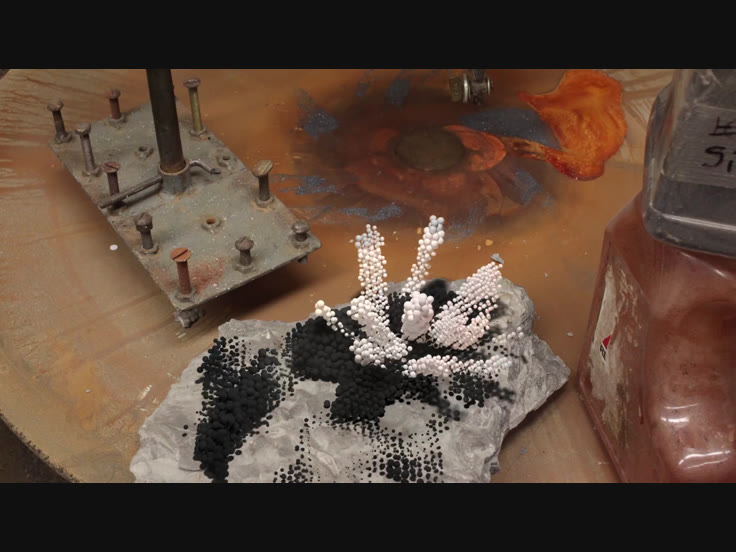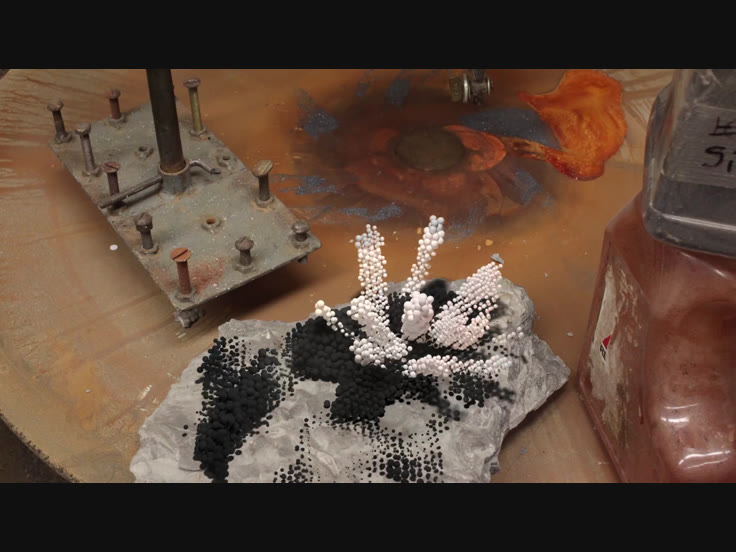 Unable to play video - your browser does not support any of the available video types.
Where Shapes Comes From is a moving image work which considers how science translates nature, on an atomic scale.

Filmed in the mineral sciences laboratory at the Smithsonian Museum of Natural History, a scientist goes about his daily work in rock and mineral preparatory labs; cutting up large meteorites and preparing mineral samples for scientific study. Accompanying this, mineralogist Jeff Post describes the coming together of atoms to form matter. He details formations of organised structures and patterns as if they are happening in real-time, in front of our eyes, transcending time and space.

Raw seismic data, collected from the land forming Mariana deep sea trench, has been converted directly into sound and controls computer generated animations, wh…ch are composited into the labs. They depict interpretations of visual scientific forms associated with atomic structures, and the technologies which capture them. Sitting alongside these animated formations are hand-made assemblages of discarded materials and other curiosities, which now bear human signatures. They unite in bringing a sense of playfulness and personal touch to the ordinarily rigorous framework of science.By combining these scientific processes, languages and products associated with matter formation in the context of the everyday, they become fantastical and strange encouraging us to consider how science translates nature and question our experiences of the physical world.

Filmed at the Mineral Sciences Laboratory, Smithsonian National Museum of Natural History, Washington D.C. during its 100th year.
Audio made from Mariana Trench seismic data courtesy of the IRIS (Incorporated Research Institutions for Seismology) Network.
Dialogue: Jeffrey E. Post, Geologist, Curator in Charge, Mineral Collection, Smithsonian National Museum of Natural History, Washington D.C., U.S.A.
Scientist: Jonathon Cooper Read more...
Date: 2016
Length: 10'35''
Type: Video
Copyrights: All rights reserved (c) LIMA