1/1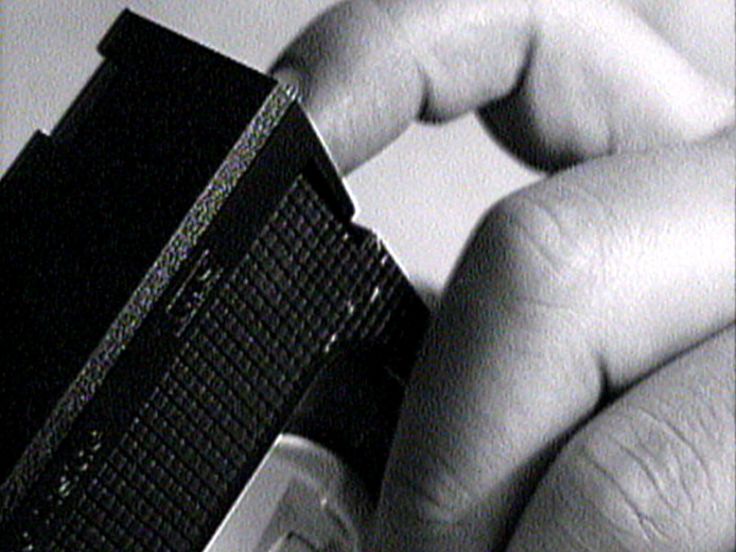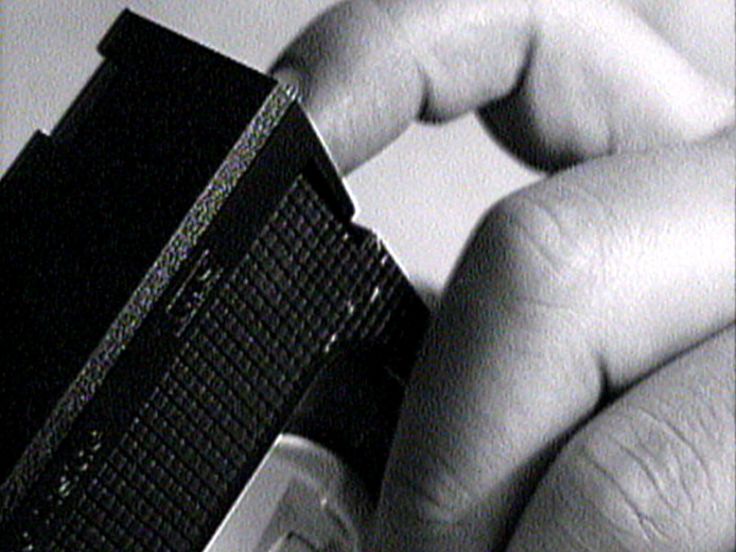 Unable to play video - your browser does not support any of the available video types.
1/1 is an étude, a short exercise that poetically recalls the infancy of video art, and suggests optimism about the current state of affairs and the expectations for the future. With the image characteristics of the earliest years of video art - in grainy black-and-white and with an investigative and registration-oriented camera technique - a videocassette is being filmed. A hand explores the object and opens the lid, takes out a piece of tape, and pulls it tight between the thumb and forefinger. Then, like the bow of a violin, the fingers run over it, making a squeaky stretching sound.
It is as if the fingers want to read the magnetic information, but in so doing slowly destroy the images on the tape. Now and then we can see a fragment of colour, of a butte…fly flapping its wings on a flower. Due to the surface noise and black stripes on the damaged tape, it becomes more and more difficult to see the butterfly, and it is as though this is hampering its movements. Then the fingers tear the tape to pieces, and the butterfly, freed from its carrier, flies away, sharply defined and with a magnificent display of colour. Jaap Vinken en Martine van Kampen
Read more...
Date: 2001
Length: 4'30''
Type: Video
Copyrights: All rights reserved (c) LIMA
Genre: music video / clip, poetry, scratch
Keywords: perception, art, image, destruction