10 kilo sugar, part 1 (in collaboration with Arild Bergström)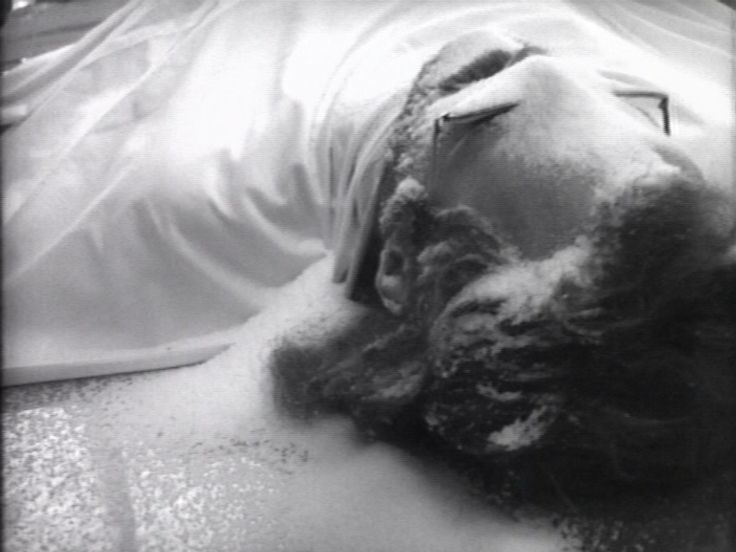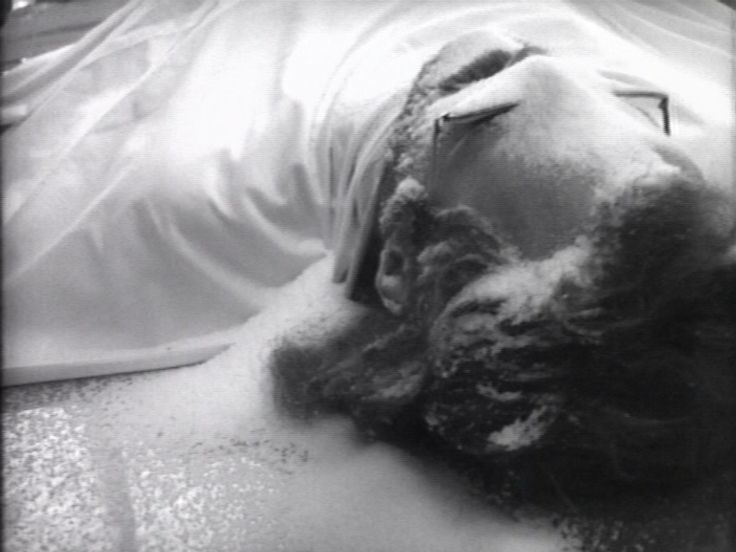 Unable to play video - your browser does not support any of the available video types.
A man is lying on his back, on a shiny table that reflects the light from the windows. Someone covers his body with a white sheet, keeping his head uncovered; the situation looks like an examination in a laboratory or like a medical operation. Slowly a little stream of white sugar is sprinkled on the man's face, right between his (spectacled) eyes. Carefully, but continuously, the sugar pours into the man's beard, his hair, on his nose, his forehead and the table he's lying on. The classical music that accompanies the black and white video pulls the image towards the realm of old silent movies that have a separate soundtrack. More and more sugar falls from the air, gliding from the man's neck onto the table; sugar cubes hit his body like little rocks. His bo…y must endure a confrontation with an unusual and uncomfortable structure, a concept that will be researched more extensively and radically in later endurance performances by Servie Janssen.

Netherlands Media Art Institute, Anna Hoetjes Read more...
Date: 1973
Length: 22'25''
Type: Video
Copyrights: All rights reserved (c) LIMA
Genre: performance (artwork genre), body art
Keywords: registration (technique), body, process, food