All values of things glitter on me...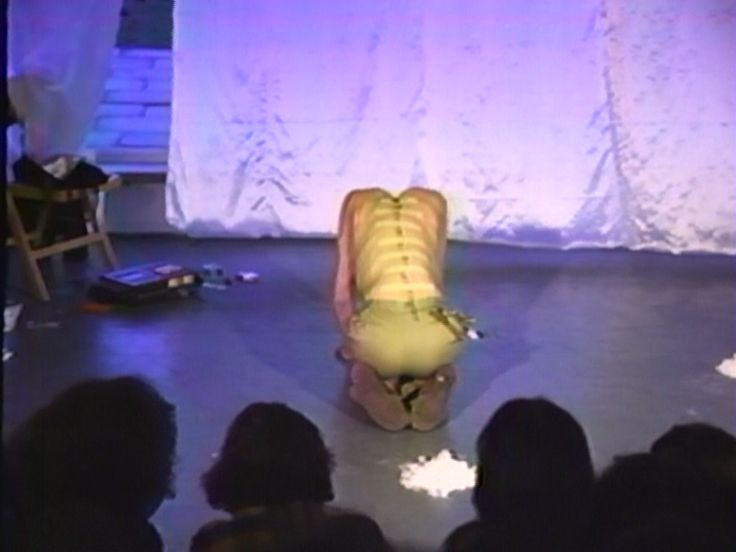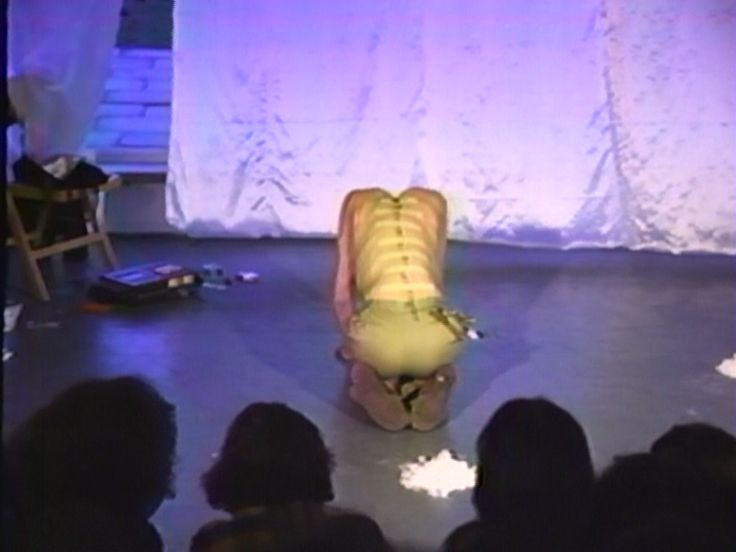 Unable to play video - your browser does not support any of the available video types.
In 1972 Servie Janssen studied painting and film at the Akademia Stzuk Pieknych in Krakow, Poland. Six years later he performs during the I AM festival at the Remont gallery in Warsaw. The audience sees the artist's bare back as he kneels on the floor in front of softly moving satin curtains. A wire with tiny, red flickering LED lights is taped to his spine, making it seem as if he is uncovering the most vital and vulnerable nerves in his body. Janssen then stands up, switches on a tape recorder which plays the sound of a gray whale, and walks to the curtains. With a small knife he tears away the fabric, exposing a large window facing the street. Immediately, passers-by stop to watch what's going on. The crowd outside functions as a mirror for the audience in…ide; suddenly all roles have changed. Everybody is being watched and the performance area has no back or front anymore. Janssen continues. With carefully chosen objects he intuitively determines his actions in the space. He blows into several small piles of flour on the stage, and then places tiny plastic prehistoric animals in them. These seem to represent a journey back into time. With pages that he tears from Nietzsche's 'Thus spoke Zarathustra' he creates a "path, white line, crawling track" (Janssen) through the audience. This line might be seen as a a metaphor for the existential journey through life. Instantly, the visitors collected all the separated pages of the book.

Netherlands Media Art Institute, Anna Hoetjes Read more...
Date: 1978
Length: 14'12''
Type: Video
Copyrights: All rights reserved (c) LIMA
Genre: performance (artwork genre), body art
Keywords: registration (technique), life, culture, nature