Arnhem performance - kantelen -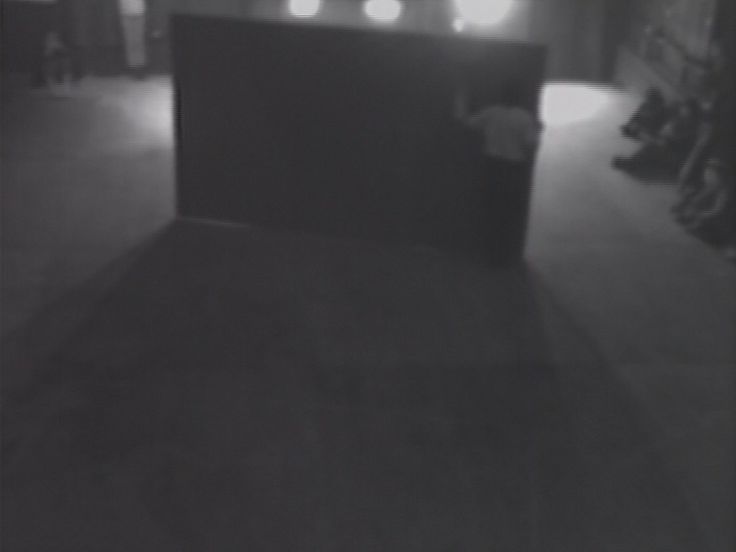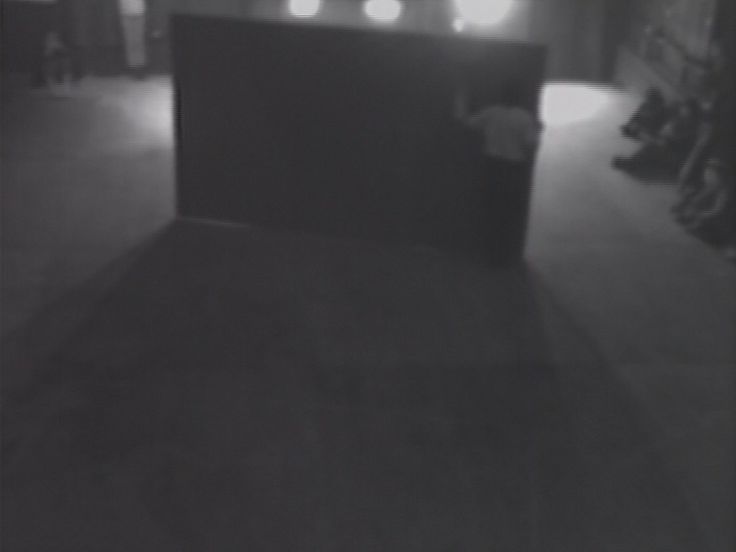 Unable to play video - your browser does not support any of the available video types.
This performance took place in the dark space of the auditorium of Theater a/d Rijn in Arnhem. A wooden plate or wall, about two meters high and four meters wide, is held upright by the artist. It blocks the light from three bright halogen lamps that are placed at the back of the stage. The wall tilts back and forward as the artist balances it, attempting to keep it upright. After a few minutes Janssen suddenly throws his body against the wall; together they fall flat on the floor with a loud bang. Flour, which dusts the floor behind the wall, is flying upward and creating a white cloud in front of the lamps. Janssen stands up after a short while, lifts up the wall and falls again, this time in the opposite direction. He repeats this action until he reaches th… front of the stage, and then turns around and continues the same movement towards the back with the lamps. With every fall, we see how his body violently smashes down; other physical endurance performances from his contemporaries come to mind. A microphone records the bangs of the wall hitting the floor. The sound is played back instantly through speakers in the space; this playback itself is recorded as well. The resulting sound layers distort the bangs to such an extent that eventually only an intense high screaming is heard. Like in some of his other performances, Janssen must stop at a certain point because his body can't bear the physical strain and exhaustion any longer.

Netherlands Media Art Institute, Anna Hoetjes Read more...
Date: 1978
Length: 39'45''
Type: Video
Copyrights: All rights reserved (c) LIMA
Genre: performance (artwork genre), body art
Keywords: registration (technique), body, movement, space