Dubbele Steenarm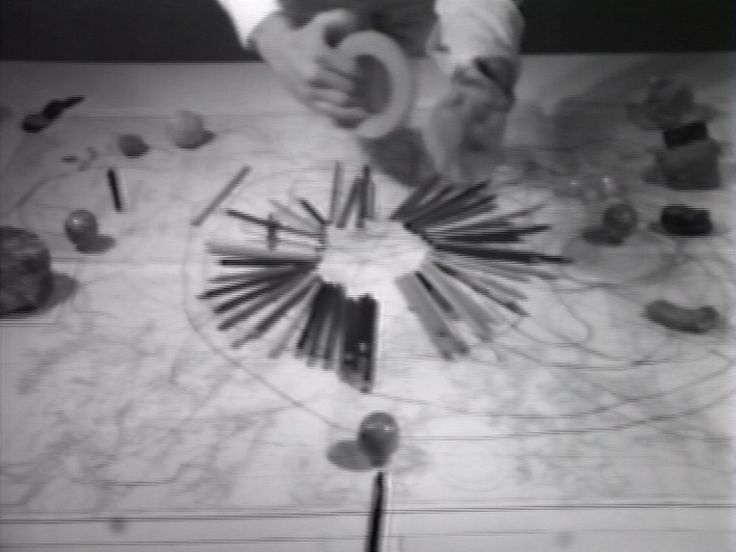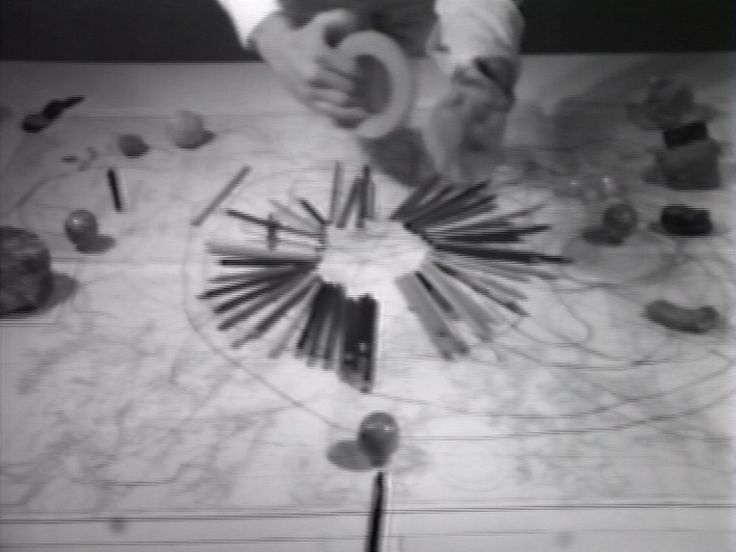 Unable to play video - your browser does not support any of the available video types.
This video shows Janssen's interest in the body, which returns in his later performances. A still life consisting of pencils, stones and other unidentified objects is placed on a large sheet of paper which reminds of a map. The arms of a male performer move into the frame. He tapes the stones to his lower arm and, one by one, attaches a pencil to each finger of his hand. With the tips of the pencils he explores the surface of the paper, as if his fingertips are extended through the little sticks. Randomly, he tapes more and more pencils to his fingers and to the rest of his hand and arm. His movements become increasingly alienating and mechanical. With the pencils he tries to lift some of the other objects – sometimes successfully, but most often not. This w…rk causes association with science fiction literature about robots, or characters like Frankenstein. Janssen restricts the body in its movements, tragically highlighting the limitations that a human body encounters on a daily base.

Netherlands Media Art Institute, Anna Hoetjes Read more...
Date: 1977
Length: 21'13''
Type: Video
Copyrights: All rights reserved (c) LIMA
Genre: poetry, performance (artwork genre), body art
Keywords: registration (technique), artist, life, body