Fragments, video, movements (water voor zeevogels)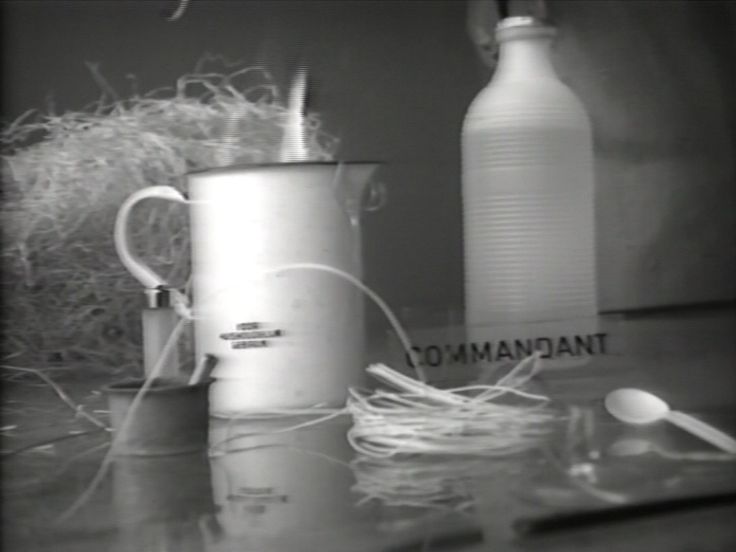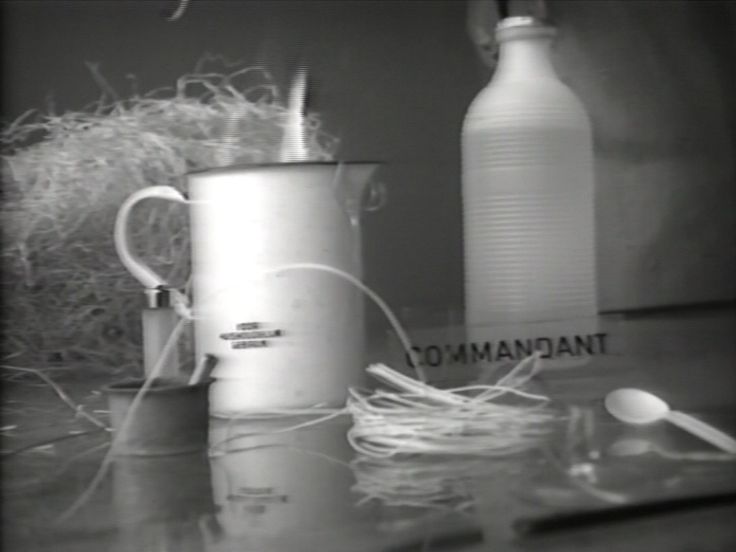 Unable to play video - your browser does not support any of the available video types.
In this video work, a landscape of objects is displayed on the surface of a transparent perspex box. It looks like a strange laboratory, with smoke rising from a little bowl, jugs, bottles, glasses, water bags, sticks and hay that are spread out everywhere. Janssen's hand moves into the frame to pick up the cigarette that produces the smoke, to move bags filled with water, pinch them, and to pour water everywhere. The camera moves around the box on the level of the top surface, filming everything up close. Objects move in and out of the frame, and when moving back into the frame are often changed. Hay is suddenly burning, glass objects have moved... Janssen was very much interested in spontaneous acts in relation to predetermined objects. The movements of the …amera seem fairly random, as do the acts and changes in the setting.

Netherlands Media Art Institute, Anna Hoetjes Read more...
Date: 1973
Length: 18'00''
Type: Video
Copyrights: All rights reserved (c) LIMA
Genre: poetry, performance (artwork genre)
Keywords: registration (technique), storytelling, movement, process