Ingehouden wil-feiten en vooruitgeschoven intuïtie, eigenlijk deel 2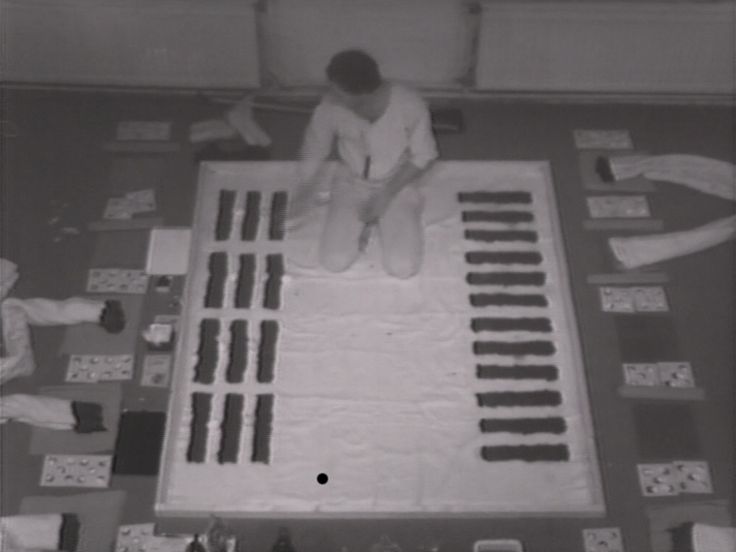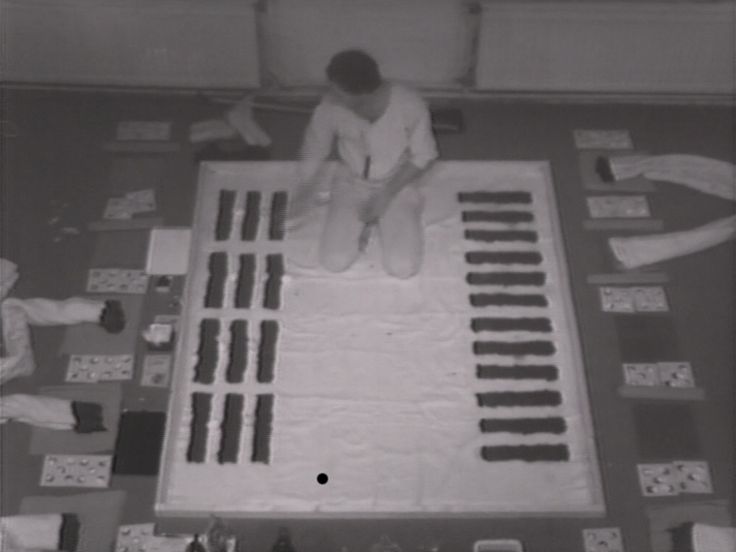 Unable to play video - your browser does not support any of the available video types.
'In the ground-floor area at Gallery De Appel in Amsterdam, I worked on the performance 'will, facts and intuition'. Starting with an empty space, I wanted to bring about, as openly as possible – from that situation – a confrontation with the audience. I wanted to prevent a 'staged course of events' from switching off the most spontaneous emotions. I wanted the inner process of thought about this – the flexible line – to run parallel with the eventual manner in which, and by which, I would be working.'

In this performance, Janssen tried to create a natural, fairy-tale world using all kinds of anorganic tools. The halogen lamp is the northern lights, the zinc plates are still waters, and layers of flannel form yellow-white fields. In his act of t…ansformation, a composition slowly but surely comes about, being forced into a grid form by the layout on the stage, which is divided into thirteen sections and a large middle section in which Janssen finds himself. Read more...
Date: 1978
Length: 59'19''
Type: Video
Copyrights: All rights reserved (c) LIMA
Genre: performance (artwork genre)
Keywords: identity, sound (subject)