Looking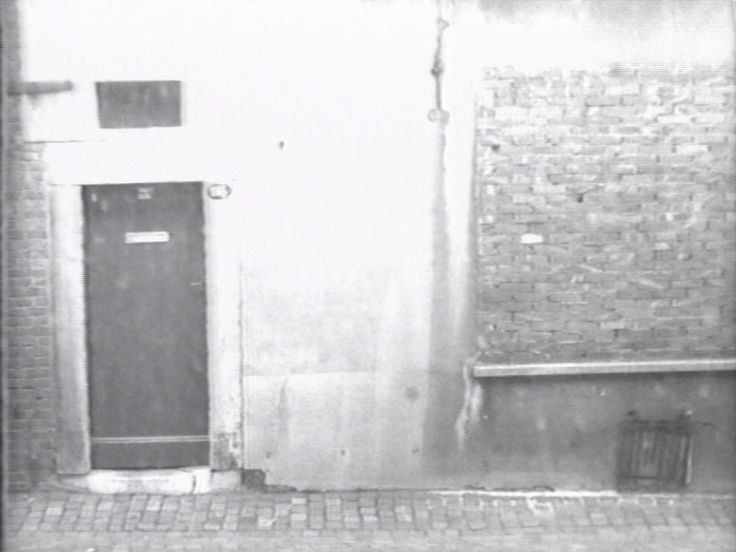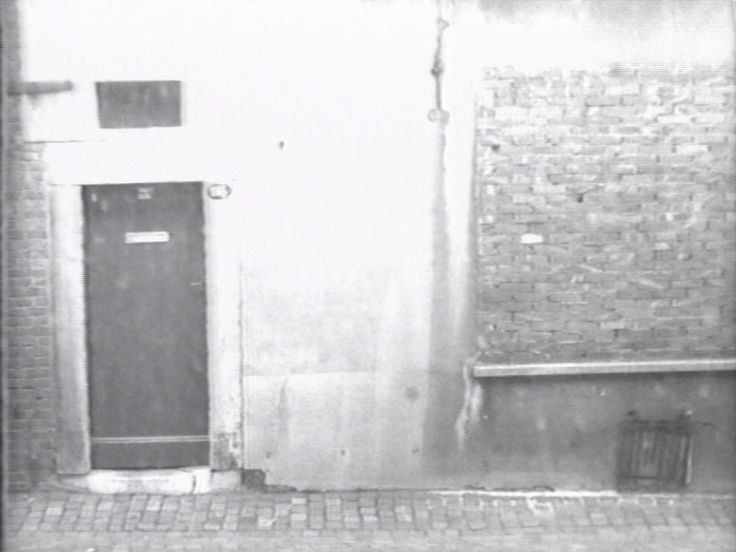 Unable to play video - your browser does not support any of the available video types.
In this video, an old city house is seen from the street. The run-down wall of a house block is shown, with a door and a window opening blocked with bricks. The image is accompanied by the clear sound of a choir singing the 'Agnus Dei', which is the final part of the Catholic mass. The first sentence translates as: 'Lamb of God, that takes away the sins of the world'. This tape was made in Maastricht, a town located in a very religious, mainly Catholic region southeast of the Netherlands. Although born a bit further north, Janssen also grew up in the Catholic part of the country. A bike passes by, but the rest of the surroundings remain invisible. The camera moves upward, revealing a man who leans out of an open window. The music stops. He looks to the left fo… quite a while, then moves his head to the right for a minute or so. Finally he pulls his head back in and closes the window; the music starts again as he does this. In this work Janssen explores existential questions about identity and religion that arise when the question is asked why and where a person is born.

Netherlands Media Art Institute, Anna Hoetjes Read more...
Date: 1972
Length: 6'00''
Type: Video
Copyrights: All rights reserved (c) LIMA
Genre: poetry
Keywords: life, identity, religion