Television fetishism (antropos)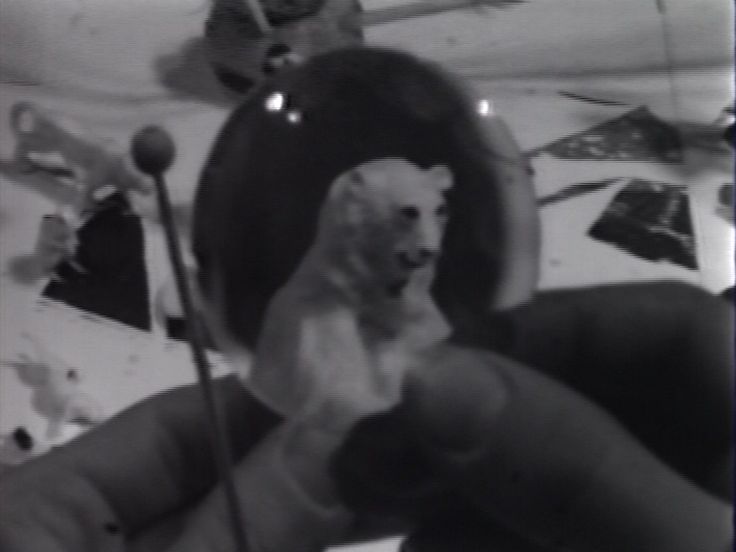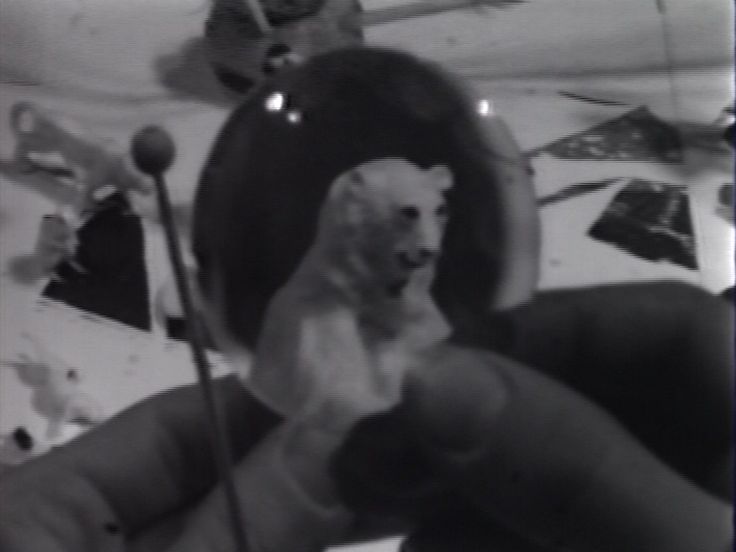 Unable to play video - your browser does not support any of the available video types.
In 1975 and 1976 Janssen traveled to the north of America, where he visited the Haida Indians. Reminders of his travels can be found is this video work. Little popular plastic toys in the shape of an Indian, a wolf, a bear and tiny rabbits are the inhabitants of the world that we see – partly through looking glasses. The scene seems to be set on a table, filmed from the position of someone sitting on a chair: a set-up which he also uses in other video works.
In the beginning, we hear someone repeat the words 'Television Fetishism', pronounced with an American accent. Janssen holds little round looking glasses between the lens of the camera and the figures, which seem to come to life because of the lenses' movement and distortion. It looks as if Janssen …mprovised a story with the tiny objects at the moment of recording. The figures relate to the speaking and filming artist, allowing him to reflect on existential questions about identity, nature and innocence in relation to the omnipresent American icons.

Netherlands Media Art Institute, Anna Hoetjes Read more...
Date: 1977
Length: 25'55''
Type: Video
Copyrights: All rights reserved (c) LIMA
Genre: poetry, performance (artwork genre)
Keywords: identity, culture, third world/non-western culture, storytelling, mythology, nature