Zwarte kogel - in memory of Rudolf Schwarzkogler -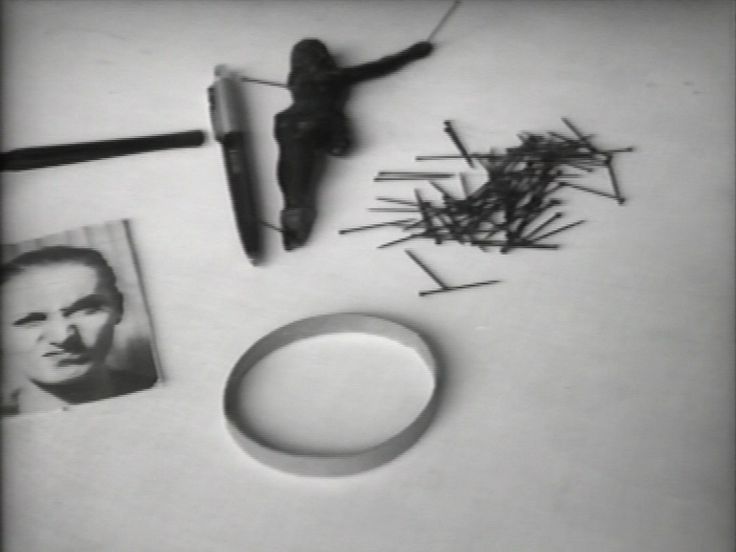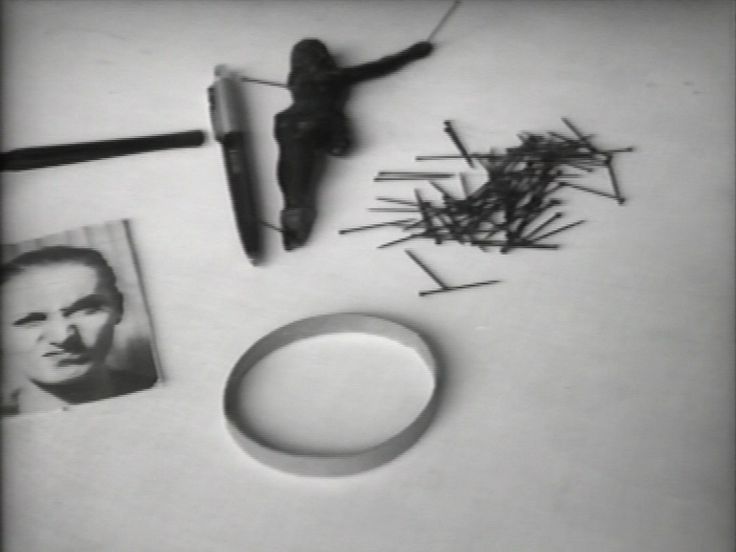 Unable to play video - your browser does not support any of the available video types.
Rudolf Schwarzkogler was one of the Viennese Actionists (with Otto Mühl, Hermann Nitsch, Günther Brus, Arnulf Rainer; introduced by Harald Seeman, Documenta 1971). His photographs show actions that involve dead chickens, fish, colored liquids and bodies covered in bandage. In 1969 he died at a very young age, committing suicide by jumping out of a window, like Yves Klein did in his famous photograph. In this video Janssen explores the imagery and motives in Schwarzkogler's work, but also honors him. When first seeing his work in 1971, Janssen became acquainted with a completely new field in art. Like in the video 'Fragments, video, movements (water voor zeevogels)' many objects are spread out on a table, recalling a laboratory. This time the objects imply mu…h more violence; they range from razor blades to nails, knives, dolls with needles in them, a nail clipper, bones and pictures of Schwarzkogler himself. Glass measuring jugs, sticks, test tubes, and scissors are covered with sugar and pierced with sticks. As the camera slides past the objects, they are moved, added or taken away. Postcards with Dutch landscapes touch upon a more personal national identity and iconography. They deal not only with the artist's own symbolic language…

Netherlands Media Art Institute, Anna Hoetjes Read more...
Date: 1973
Length: 21'04''
Type: Video
Copyrights: All rights reserved (c) LIMA
Genre: conceptual, poetry
Keywords: representation, art, identity, deconstruction, mythology