De Duiveljager (lange versie)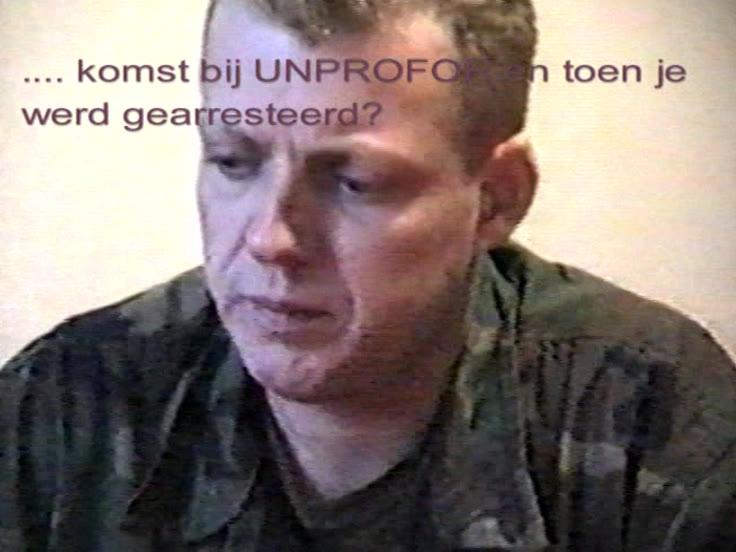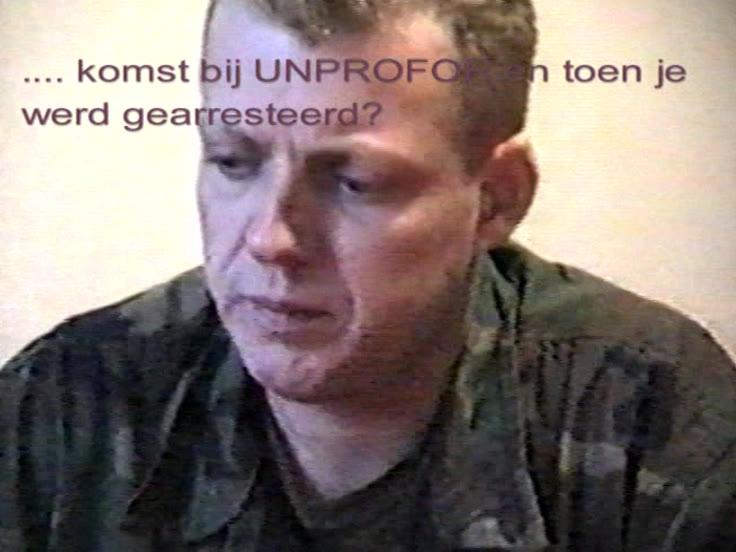 Unable to play video - your browser does not support any of the available video types.
In 'De Duiveljager' (The Devil Hunter), Sluik/Kurpershoek investigate the fate of an individual who, by becoming involved in a specific historical event, plays a role that could not have been predicted. This video tells the story of Johannes Tilder, a Dutch soldier who, in a roundabout way, ended up in the Croatian army and eventually participated in the genocide of the local Serbian population in 1993. After being arrested by the Serbs, he died in 1994 in suspicious circumstances.
The greater part of this work consists of video registrations of Tilder's interrogation after his arrest, which the artists managed to lay their hands on through contact with a journalist. The video, filmed from a fixed standpoint - the camera occasionally zooms in on Tilder's face…and hands - remains remarkably anonymous; the interrogators never become visible. The various chapters of the video are 'framed' by impressions of roads, landscapes and deserted houses (mostly filmed around Gospic and Krajina) - elements that refer to earlier works in which the relationship between landscape and memory plays a central role. However, the narrative that could be reconstructed on the basis of the interrogations does not lead to a definite conclusion. Ultimately the work does not provide a univocal answer to the questions it raises - questions of guilt and innocence, memory and suppression. Read more...
Date: 2000
Length: 145'40''
Type: Video
Participants: Reinier Kurpershoek, Ron Sluik
Copyrights: All rights reserved (c) LIMA
Genre: portrait, (experimental) documentary (artwork genre), interview (artwork genre)
Keywords: found-footage, history, memory, politics, storytelling, war, personal history, violence, crime