Haiku - the art of the present moment (single channelversie)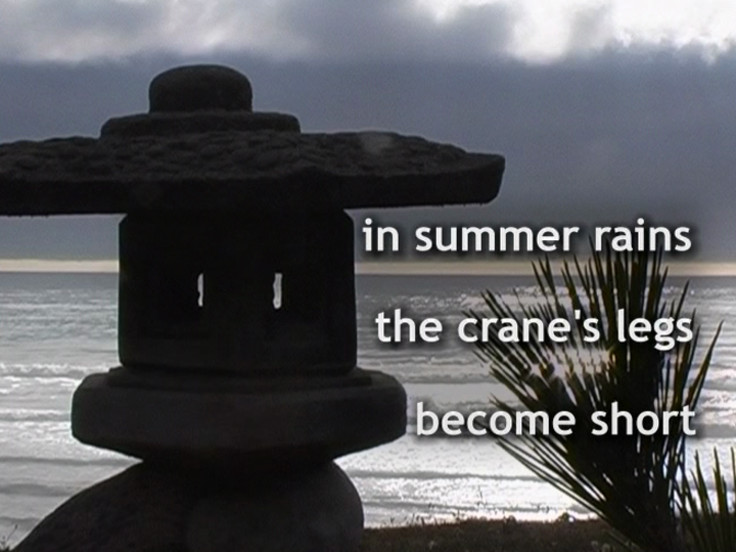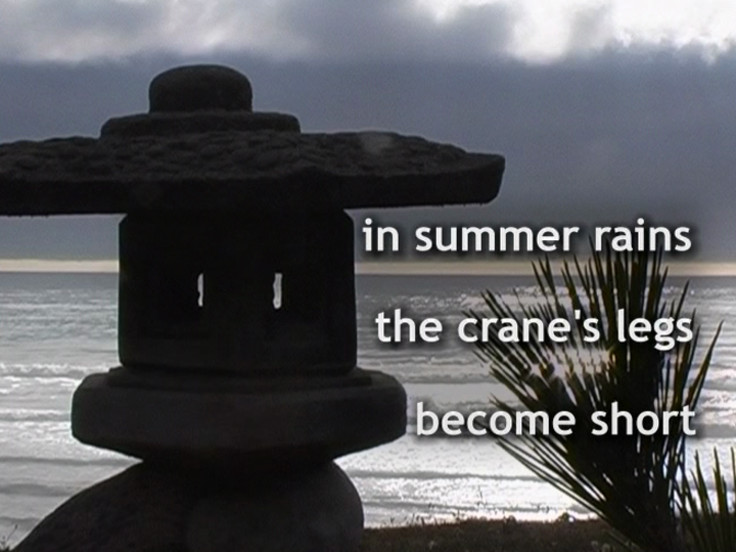 Unable to play video - your browser does not support any of the available video types.
The point of departure for 'Haiku' is the classic book 'The narrow road to the deep North and other travel sketches' by Basho, a well-known Japanese haiku poet (1644-1694). The form of the haiku shows the influence of Zen Buddhism. This video work consists of a succession of poetic and dreamy images related to the four seasons, combined with Basho's haikus in spoken Japanese and written in English. The combination of image, text and sound constantly varies. Part of the soundtrack has been specially composed with music on the shakuhachi, a woodwind instrument made of bamboo, played and improvised on for the occasion by the Dutch clarinetist and saxophonist Ab Baars.
Madelon Hooykaas' interest in haikus stems from the time she was permitted in 1970 to stay …n a Zen Buddhist monastery in Japan as a first Western woman. Read more...
Date: 2007
Length: 28'57''
Type: Video
Copyrights: All rights reserved (c) LIMA
Genre: poetry
Keywords: religion, culture, nature