Still Life Animation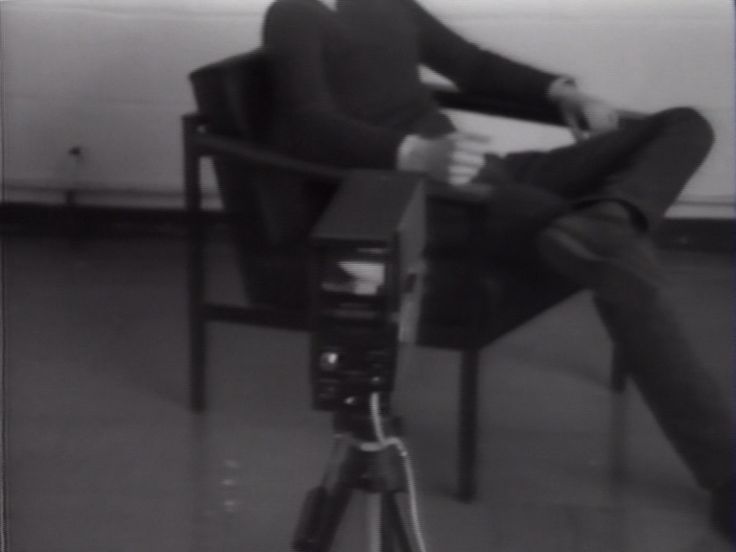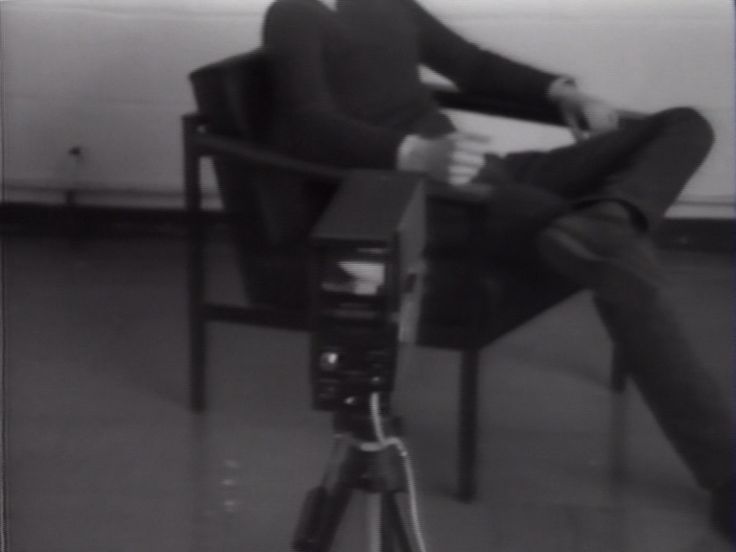 Unable to play video - your browser does not support any of the available video types.
A man (the artist himself?) sits motionless in an armchair. Next to him is a camera, which is aimed at his fist (resting on the armrest). On the monitor of the camera we see the slow registration of the fist passing by frame by frame, suggesting a downward movement. This is enhanced by a knocking sound that is made each time the fist hits the screen edge of the monitor. It is an example of how the artist manages to mislead us through experimental use of the medium by pulling the image sequence apart. The frame, which is an independent image carrier here, acquires a meaningful charge because movement is suggested. The word animation in the title refers to this.

Records a Portapak camera filming a seated man while the tape deck or the table it rests on is str…ck, causing the frame to skip each time. Read more...
Date: 1977
Length: 7'36''
Type: Video
Copyrights: All rights reserved (c) LIMA
Genre: conceptual
Keywords: video (subject), interaction sound/image