Anthology - Tech Baby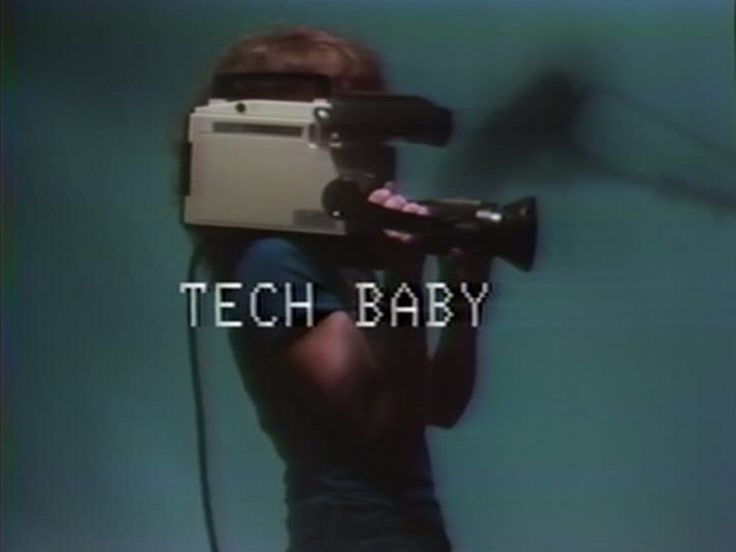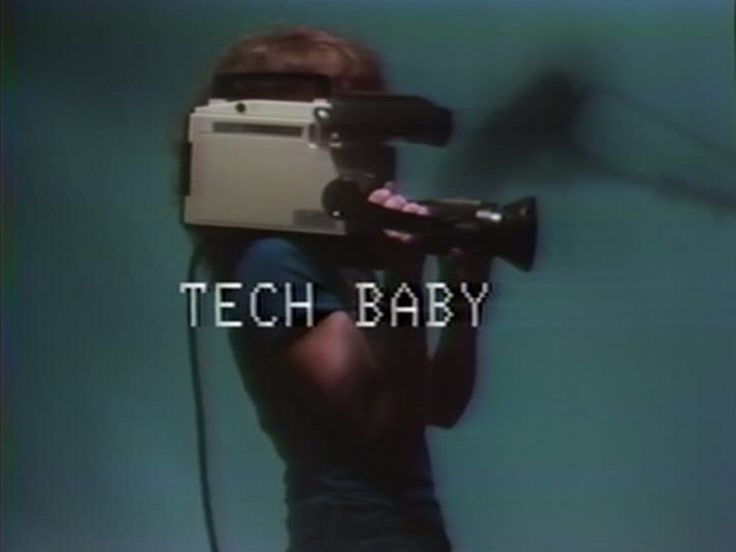 Unable to play video - your browser does not support any of the available video types.
'I've never been lonely since I've had all my media around me'.

The tape Tech Baby is a story about a listless, bored girl, who regains her zest for life due to active involvement with the mass media (notably video). The video is split up into three parts.
Part 1: the bored life
Tech Baby is lying in bed. A woman repeatedly comes in to wake her up, but again and again, Tech Baby finds excuses not to have to get out of bed. She only gets up to eat. ['…'] While she is stuffing her cheeks with food, a voice lists all the ingredients. Meanwhile, Tech Baby moans about the dullness of her existence. She telephones Dotty Doer to ask for advice. Her tip is 'entertain yourself'.
Part 2: Entertainment is not enough
Tech Baby is fiddling with the radio, she …eeps on twisting the tuning knob. Then she begins to dance. 'I love dancing, it's painless exercise'. Then she turns on the television, and dreams out loud about a TV career.
Part 3: Video is home
In this final part, the protagonist is working in a video studio, where she is filming and editing. Tech Baby has regained her zest for life. At the end of the tape, she has become a very famous director, and is giving instructions to an Italian actress.
Read more...
Date: 1978
Length: 25'13''
Type: Video
Copyrights: All rights reserved (c) LIMA
Genre: television art (artwork genre)
Keywords: mass media, modern life