De diefstal van het jaar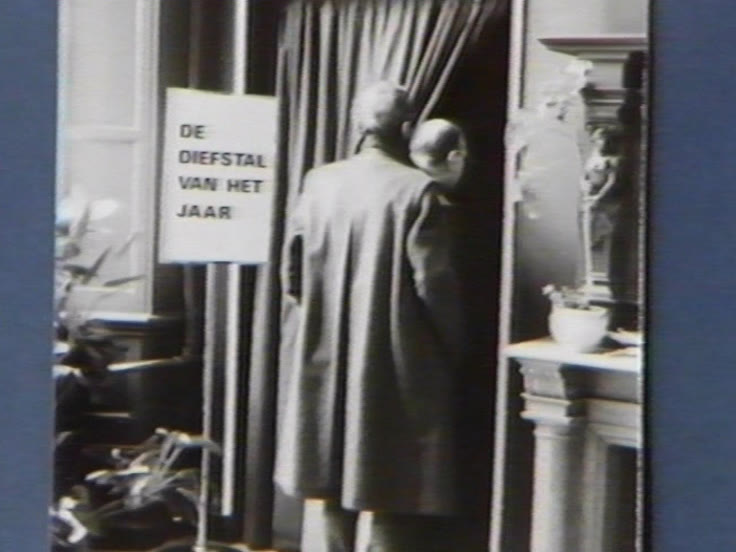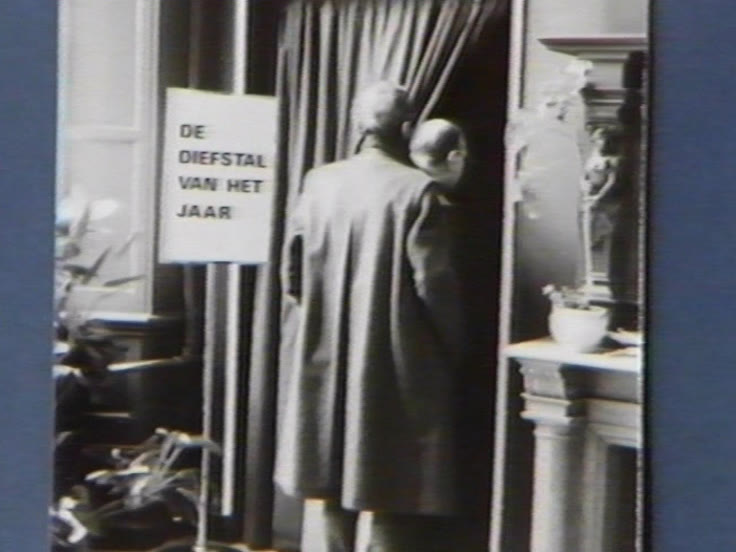 Unable to play video - your browser does not support any of the available video types.
De diefstal van het jaar (The theft of the year) is a video of an installation at the Drents Museum in Assen, the Netherlands in 1982. The installation consisted of a room, completely dark, except for one beam of light targeting a velvet cushion with a diamond, rotating on a table. In the video, Carrion talks about the possibility that the diamond gets stolen. He doesn't care if the diamond really gets stolen or not, the work is about the possibility of theft, not about the theft itself. Carrion explains how a diamond attracts everyone. Not just because of the value, but also because of the romanticism surrounding the object. The installation also includes the presence of a photographer. His job is to take photos of the visitors as unobtrusively as possible… He documents the reactions of the visitors. This documentation becomes a part of the installation.
Read more...
Date: 1982
Length: 8'04''
Type: Video
Copyrights: All rights reserved (c) LIMA