Or-phelia - ein Transformationsstück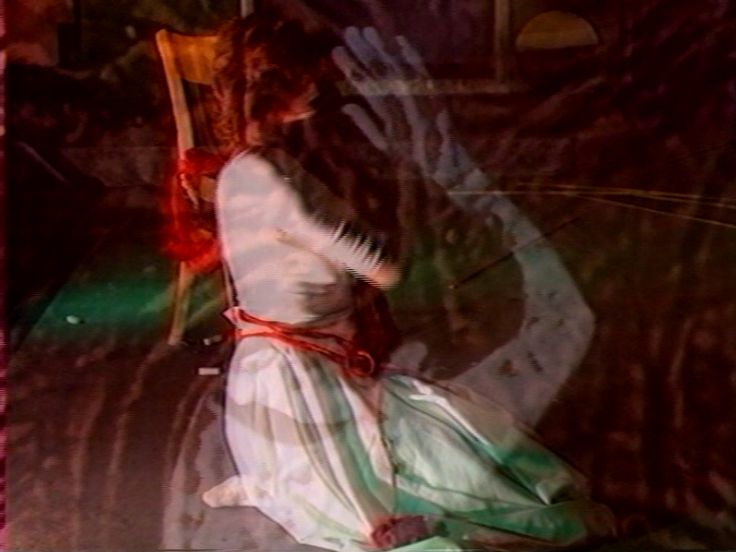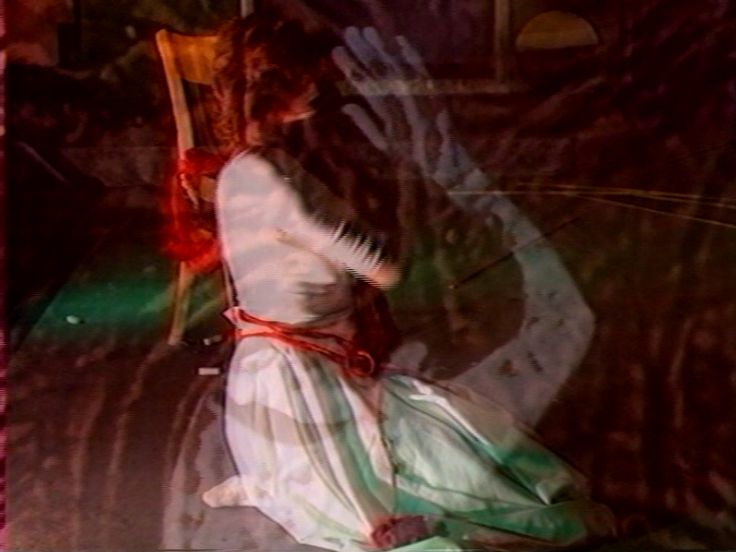 Unable to play video - your browser does not support any of the available video types.
This work summarizes the documentation of a performance in the underground car parking of the former Städtische Galerie in Karlsruhe. In this impressive architectural setting, the artist uses sticks, silk paper and red wool; she reacts to sounds and words that deal with the relationship between body and soul, between the outer and the inner world. She wears a long and wide skirt that she includes in the dance and action.
Music by Shantiprem Kurt Bubeck. Description based on Glüher, "Ulrike Rosenbach". Köln: Wienand Verlag & Medien, 2005, p. 227.
Date: 1988
Length: 34'30''
Type: Video
Copyrights: All rights reserved (c) LIMA
Genre: performance (artwork genre)
Keywords: collage, body, environment/ecology, feminism