Movement Dissolves: Composition with Red and Shadow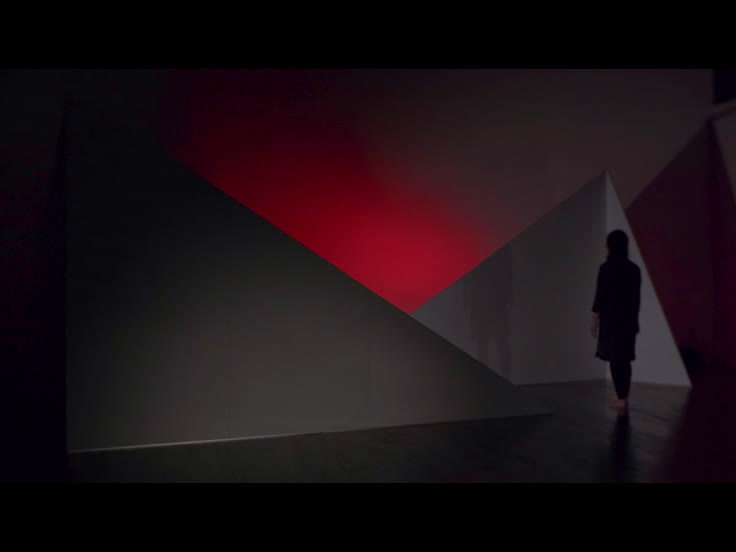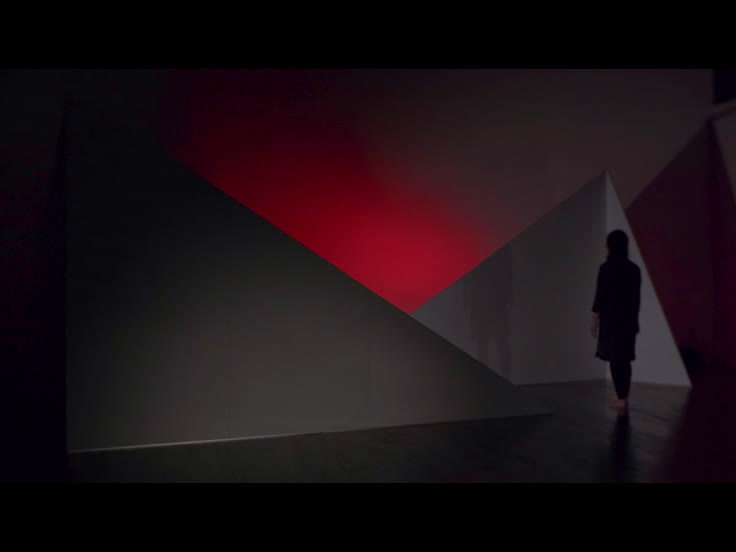 Unable to play video - your browser does not support any of the available video types.
Movement Dissolves is a game of subtle interactions and reverberations between slow
movements, variations in light, sound and a black and white landscape punctured with red.
This environment is inhabited by shadows of a body in movement and a rigid architectural
structure which multiplies and fragments the visual perception of the body. The piece
creates an immersive and meditative landscape in which sound and music, body and
shadow, light and dark, movement and dance delicately combine between concrete and
abstract forms, becoming indecipherable. 
The piece is influenced directly by three works from Nan Hoover - Light
Composition (1977), Movement in Dark Part 2 (1978) and Intercept the Rays (1982). 

Collaboration: Guida Ines Maurício &amp… Synne Elve Enoksen (composition & performance),
Miguel Tavares/ Unfixed & Broken (sound composition), João Leite/Kale Studio
(architecture), Julien Poumey (carpentry/materialization). Read more...
Date: 2021
Length: 31'52''
Type: Video
Copyrights: All rights reserved (c) LIMA
Keywords: installation - multimedia installation, light, movement, performance (subject), space