Social Sculpture Foundation I, Regal Star Project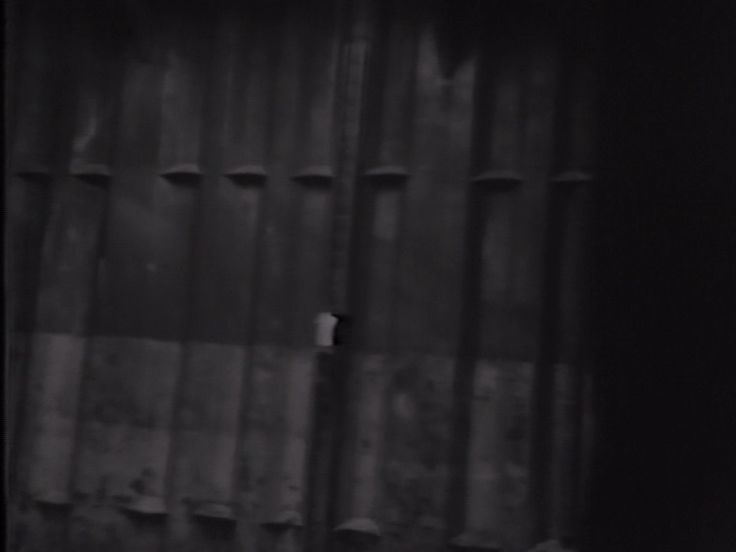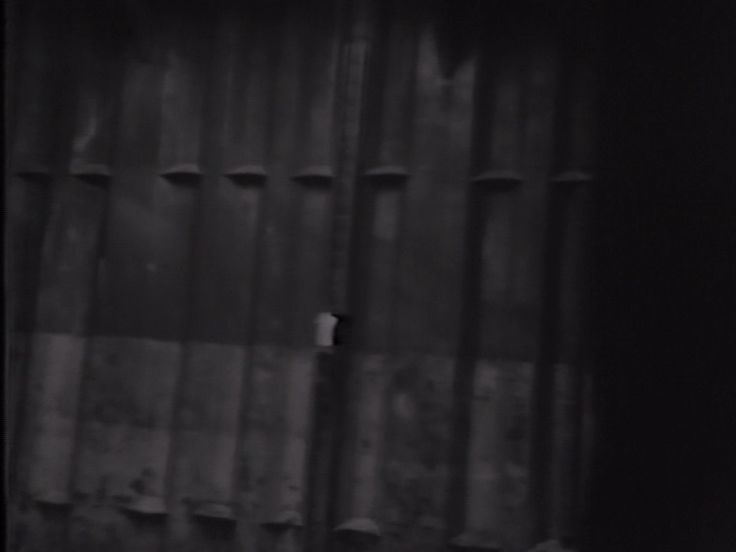 Unable to play video - your browser does not support any of the available video types.
The tape Regal Star starts with a shot filmed from a dark room. Slowly, doors in the ceiling begin to slide open, and a strip of cloudy sky becomes visible. The camera zooms in on the opening, and suddenly a man is standing there, looking in. The camera follows the man outside, and what, at first sight, was unrecognizable now turns out to be the cargo hold of a huge freighter. The man walks across the deck and slides another cargo hold open. He climbs down a long ladder, and ends up at the bottom of the hold, where he changes his clothes. There is a circle on the floor, with a dressing table in the middle. The man steps into the circle and picks up a small gas burner, which he uses to heat up some water. In the meantime he meditates, standing with his eyes clo…ed and his arms hanging down against his body. When the water is hot, he removes it from the burner, takes his shaving gear and begins to shave. When he is ready, he picks up a large stick lying in front of him, and hits the floor hard. Then he places the remains of the shaving gear (the used razor blade and foam on a small glass plate) on the floor. The circle on the floor turns out to be made up of many glass plates covered in shaving waste. On the floor next to the new shaving plate, he writes the date: 4-9-1983. Finally, the hatch closes over, so that the scene is blocked from view.
Bien's choice of location is unusual. On this deserted ship, with its huge cargo holds and indefinable sounds, he stages the morning ritual of shaving, which, due to the setting, becomes more than usually fraught with meaning…
Read more...
Date: 1983
Length: 30'48''
Type: Video
Copyrights: All rights reserved (c) LIMA