Coolsingel - Rotterdam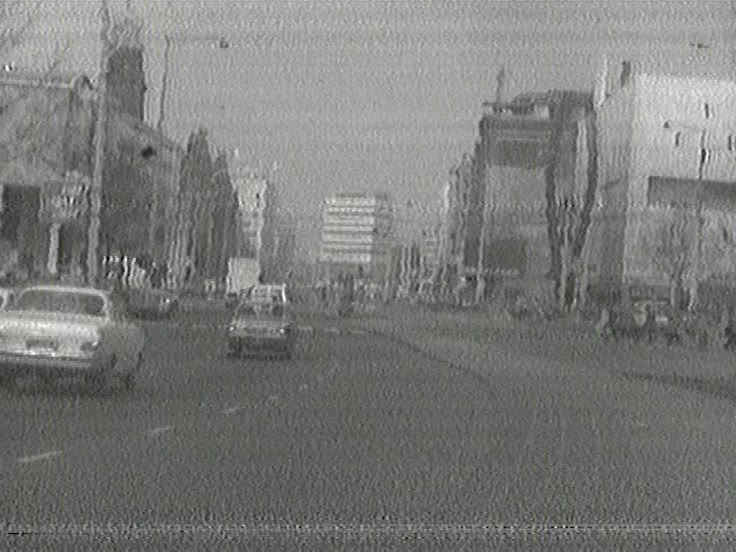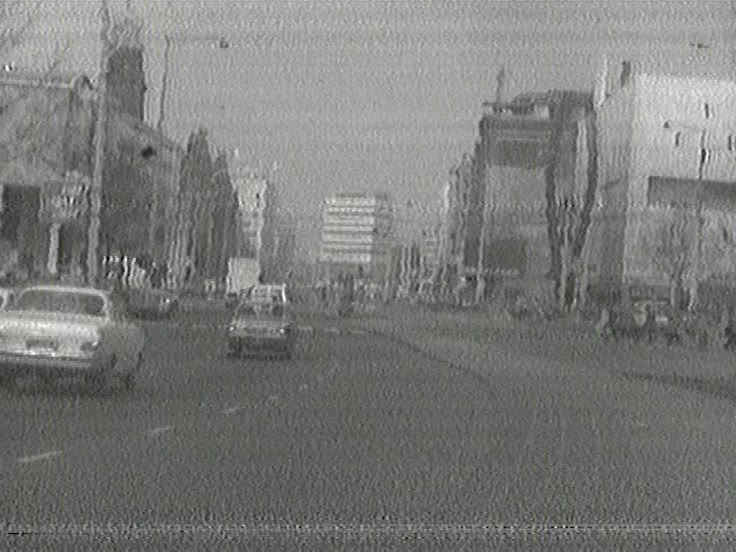 Unable to play video - your browser does not support any of the available video types.
A busy street, Coolsingel in Rotterdam, is being filmed in the usual way. But those who know this street quite well, will notice something strange. The tower of the city hall and the Naum Gabo sculpture are in the wrong place; and cars are driving on the left side of the road. Suddenly it becomes clear: the camera is pointing at a mirror. Finally, Gijzen makes this very clear by writing on the mirro. What the viewer thinks he is seeing, is not actually quite what it is. A mistake has been made, reality turns out to be unreal.
Date: 1973
Length: 2'19''
Type: Video
Copyrights: All rights reserved (c) LIMA
Genre: conceptual
Keywords: representation, perception, identity, everyday life, image, space, urban space