Serie vergissingen nr. 2 Frankrijk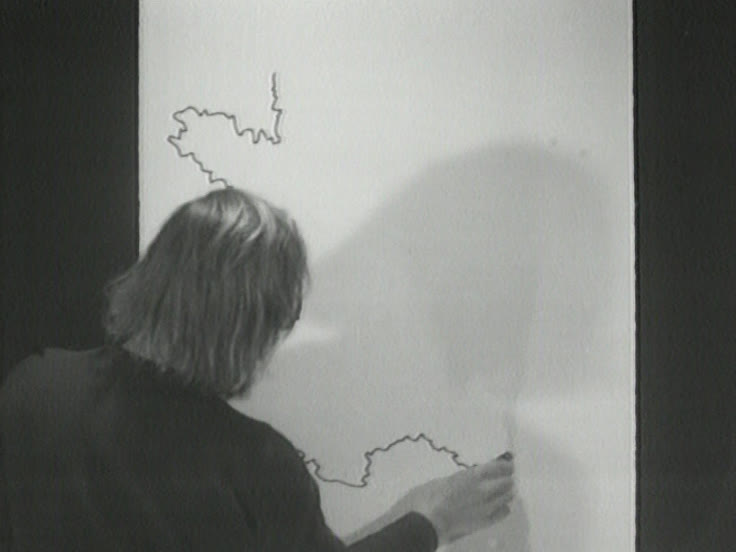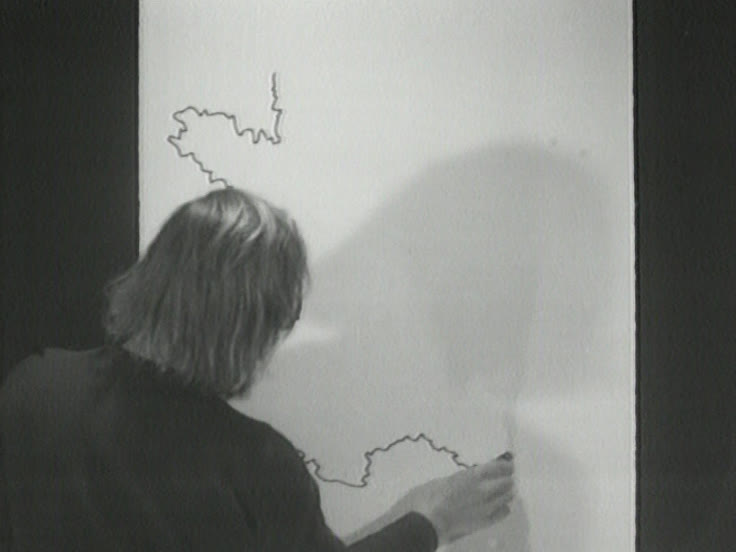 Unable to play video - your browser does not support any of the available video types.
From memory, Gijzen draws the outlines of France on a sheet of paper. He places Paris on the map, but something seems not entirely correct.

This work is part of Gijzen's quest for the relationship between public space and names. Are names decisive for spaces? Do they define a space? And if so, what happens if you exchange one name for another? With these works, Gijzen also undermines the claim to truthfulness of the TV/video image.
Date: 1970
Length: 3'28''
Type: Video
Copyrights: All rights reserved (c) LIMA
Genre: conceptual
Keywords: representation, perception, space, drawing