GEO GOO (fragmenten van kanalen)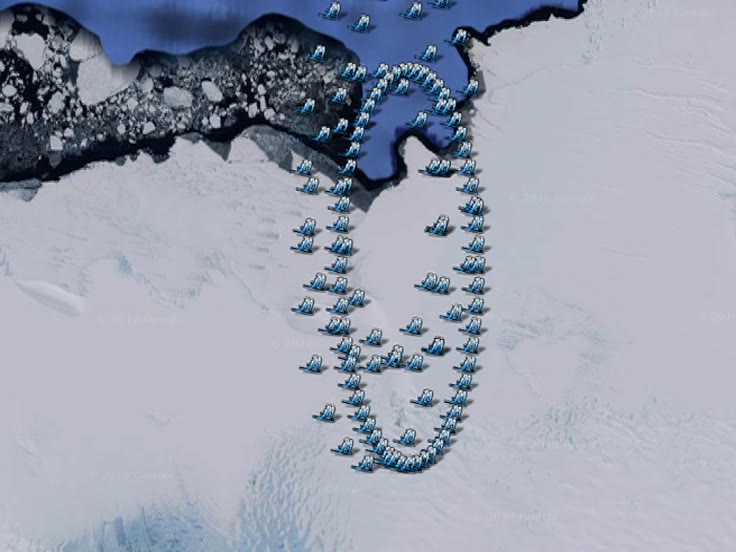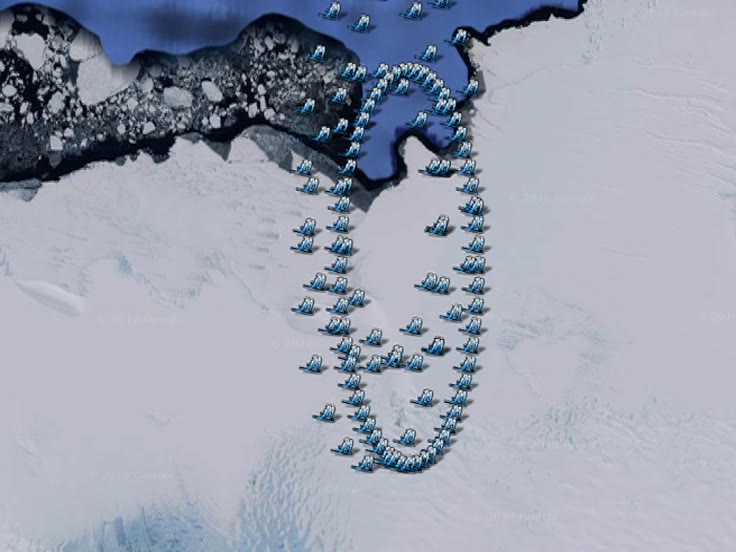 Unable to play video - your browser does not support any of the available video types.
Geography and cartography help us to create an overview on our environment and world. Both disciplines have fascinated humankind for many thousands of years. Over the centuries, the fine art and practice of map-making has become increasingly accurate and refined. Digital technologies have thoroughly influenced methods for mapping, from image processing tools and databases to satellite-based geographical positioning systems. And finally, when these digitally processed, GPS-enhanced maps went on-line, our world view has thoroughly changed: with services like Google Earth and Google Maps, the globe has become accessible as a commercial multi-user interface, designed and managed by an influential global corporation.

In 'GEO GOO', JODI appropriates Google Maps a… a canvas for an artistic intervention that, like many of their other works, challenges conventional expectations of a familiar interface. The artist duo accomplish this by introducing randomness and apparent chaos, by subverting code and subtracting meaning. Maps of the entire globe, of regions, seas and mountain ranges, and even of the moon and the starry sky, all 'powered by Google', are superimposed with a growing database of crazy and intricate mathematical patterns. The shapes are drawn with the default markers, placeholders and paths that are available to users, allowing anyone to annotate and personalize their own Google Maps. It is fascinating to watch the absurd 'goo' of patterns emerge and to see the surface go berserk, sliding around in a wild and unpredictable way. The shapes and lines strongly remind of the occult and mystic practice, of many centuries, of superimposing esoteric geometrical signs and symbols upon maps. This long tradition of tracing shapes in cartography, of exploring secret information and meanings in the everyday environment, is strongly connected to JODI's own investigation of hidden codes, patterns and messages in digital systems. Read more...
Date: 2008
Length: 3'21''
Type: Documentation master file
Genre: configuration
Copyrights: All rights reserved (c) LIMA